———————————————————–
Yes…It's my birthday today! I am 28 going on 8. 28 seems so much older than 27 did. Right?  Anyway, my birthday is always exactly seven days before Christmas! Did I get the birthday shaft every year because it's so close to Christmas? NOOOOOPE! As a kid, my parents were awesome at making each birthday special.The fact that I demanded that they celebrate it early (like in October or November) may have helped. haha
Leah made me record a video of her wishing me a happy birthday. I told her to tell about a Christmas memory instead! 
Here it is:
——————————————————————-
Christmas is one week from today! Wow!
——————————————————————-
- More diamonds are sold around Christmas than any other time of the year.
- The first state to recognize the Christmas holiday officially was Alabama.
- Electric lights for trees were first used in 1895.
- A traditional Christmas dinner in early England was the head of a pig prepared with mustard. Considering changing to this English classic?
- Christmas became a national U.S. holiday in 1870.
- Christmas trees are edible. The needles on pines, spruces and firs are actually a good source of Vitamin C and the pine cones are a good source of nutrition. So forget about the orange juice and go munch on your Christmas tree.
- "Jingle Bells" was first written for Thanksgiving but later became one of the most popular Christmas songs.
- During the Christmas buying season, Visa Cards alone are used an average of 5, 340 times every minute in the U.S.
- The abbreviation of Xmas for Christmas was not meant to be irreligious. The first letter of the word Christ in Greek is chi, which is identical to our X. Xmas was originally an ecclesiastical abbreviation that was used in tables and charts.
- If an elf bites you, you become one.
- $512 million – The gross earnings of Christmas tree farmers with North Carolina ($134 million) winning out as the top producer. Oregon was next at $121 million in sales.
- "Hot cockles" was a popular game at Christmas in medieval times. It was a game in which the other players took turns striking the blindfolded player, who had to guess the name of the person delivering each blow. "Hot cockles" was still a Christmas pastime until the Victorian era.
- 7 out of 10 dogs get Christmas gifts from their doting owners.
- Although many believe the Friday after Thanksgiving is the busiest shopping day of the year, it is not. It is the fifth to tenth busiest day. The Friday and Saturday before Christmas are the two busiest shopping days of the year.
- For every real Christmas tree harvested, 2 to 3 seedlings are planted in its place.
- It is estimated that 400,000 people become sick each year from eating tainted Christmas leftovers.
- More than three billion Christmas cards are sent annually in the United States.
- Theodore Roosevelt, a staunch conservationist, banned Christmas trees in his home, even when he lived in the White House. His children, however, smuggled them into their bedrooms.
OK…so there are a few "fun facts" for you!
————————————————————
Don't miss this weekend at Northway Church as we continue our Christmas Illusions Series with special guest BJ Harris! BJ is a nationally know illusionist who has performed at places such as the Catalyst Leadership Conference and Andy Stanley's North Point Community Church in Atlanta, GA.  His performances have amazed audiences across the country, and we are honored to have him as our special guest this weekend.  It's a great time to invite your friends!
———————————————————–
Pastor Buddy has been talking a lot about changing our focus, turning sorrow into joy, and helping others this year. This has really hit Leah and I hard! How can we turn any "trouble" into joy?
Let me tell you a little story:
Leah and I are not going to be able to travel this year for Christmas and we were pretty bummed about it… at first. Leah and I have never missed our on visiting both of our parents over Christmas since we met as teenagers. The thought of not going anywhere for Christmas made us feel trapped. The closest family is three hours away!
Every year, we try to do something special for someone around the Holidays even if it means that we don't exchange gifts for each other until January 25th (It just made sense). This year we decided that we would try to do something extra special since we will be at our home.
At right about the same time we decided not to travel, I got an email telling me about some High School students that live  at a group home. The email told me that there were about 20 students that would not have anywhere to go for Christmas. No family, friends or anyone to spend it with.  Our hearts melted. We figured that this is why we were not to travel this year.
There was an adult Connection Group last year that took a similar group to our Christmas Eve service and then our for a nice dinner.  We figured why not do that again?
To make a long story short, we are taking this group of students to one of our Christmas Eve services, and then out to a really nice restaurant where we will give them gifts and have a little Christmas party. This was only going to be possible with the help of the people of our church! We already have so many people that have told me that they wanted to help pay for our student ministry to be able to do this. I am amazed at how our church people are so eager to help our community!
They are truly being the church! Another example is the Illuminate Project. People at our church bought gifts for families that can't afford them this year! Our church gave over 700 gifts! Amazing!
Anyway, I am not sharing this to "toot" our horn or anything! I just want to encourage you to help others this Christmas! Also, we are still in need of financial donations to make this happen for these students. If you are at all interested, then email me. We would love to have your help!
In the end it turns out that Leah's family is coming to us! They are going to come on Christmas day! It's amazing how God works things out in the end! He just wants us to be faithful and take the steps that we are supposed to take!
————————————————————
Don't miss this weekend at Northway Church as we continue our Christmas Illusions Series with special guest BJ Harris! BJ is a nationally know illusionist who has performed at places such as the Catalyst Leadership Conference and Andy Stanley's North Point Community Church in Atlanta, GA.  His performances have amazed audiences across the country, and we are honored to have him as our special guest this weekend.  It's a great time to invite your friends!
  —————————————————————–
What? You didn't watch it? CLICK HERE or scroll down to the previous post to watch me sing a Christmas Carol!
———————————————————
Come back later today to hear about some Christmas plans!!
———————————————————-
Today we are going to Elf ourselves!  Many of you have told me about ElfYourself.com and the fact that you can insert your face on Elves and make them dance. So, I decided to go check it out and bring it to you. JibJab partnered with Officemax to bring this to you for free! You can Elf Yourself and then email it to your family and friends or just embed it into your personal site of choice.
Below are two of the four "Elf Yourself" options. Visit JibJab.com to see other non-Christmasy videos that you can insert your face into.  If I had time, then I would grab some of the faces of friends and make one, but oh well, maybe next time! If you make one, email it to me! I would love to see it.
So go Elf Yourself today! Here are mine:

Kevin and Leah at the "Elf Disco":
Kevin and Leah at the "something old-fashioned":
———————————————————–
Great line-up this week! I'm singing a Christmas Carol today, I think Leah is doing a post on Thursday for my birthday, we have a Christmas decorating video, and so much more!
————————————————————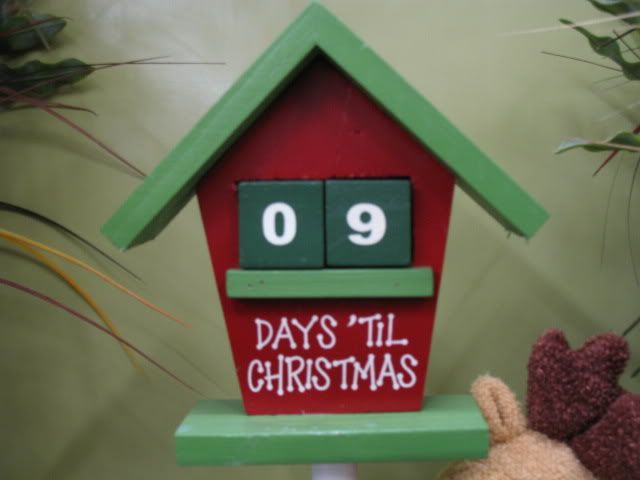 Today, I am going to sing you a Christmas Carol as promised!
Yesterday, I gave you a choice of between three songs for me to sing. The song "O Holy Night" got the most votes!
After what happened two years ago when I sang a Christmas Carol at a party, Leah has strongly discouraged me from "embarrassing" myself. So I thought, What do I have to be embarrassed about? You all are supportive! You all are kind! You all are understanding! So what if I don't have the voice of David Archuletta…ok…ewwwwwwww…the voice of Bono.
Below is a little music video that I put together for O Holy Night! Please promise me that you will watch the whole thing. Don't worry, it's not that long! It gets better towards the end.
I would like to officially dedicate this song to our Senior Pastor, Buddy Cremeans and the Joy Challenge. Not only does the Joy Challenge make me want to sing Christmas Carols, but it also has helped me focus on what is important this Christmas season. Also, I have learned that when seeking "joy", you have to learn to be able to…laugh!
Let me know which of the following reactions was yours:
A. You sang along
B. You laughed at me (That's mean)
C. You feel bad for Leah and my future kids
D. American Idol here we come!
Here is my rendition of O Holy Night…My favorite part is at 3 minutes and 20 seconds!

————————————————————————
Only 10 more days until Christmas and only 3 more 'til my birthday!! Avoid exit 15 at all costs if you are going shopping! It is a bottomless pit of traffic and bad drivers! Go to Crossgates Mall or Colonie Center! It will be worth it! I like exclamation points!
————————————————————————-
I AM GOING TO SING A CHRISTMAS CAROL TOMORROW RIGHT HERE ON MY BLOG!!
The third law of Christmas, according to Elf – The Movie, is "The Fastest Way to Spread Christmas Cheer Is By Singing Loud For All To Hear". Well, I am going to spread so much stinkin' Christmas cheer tomorrow, that you are going to flip out!
For some reason Leah is trying to discourage me. She is not being supportive at all. She used words like "embarrassment", "foolish", "blog boycotts", "shun", "get comfortable on the couch", and "you couldn't sing if your life depended on it". Maybe Leah needs to sing a Christmas Carol and eat sugar plums. (Obviously Leah wasn't that mean, but she does think that I should not do this!)
Either way, I AM GOING TO DO THIS!  Tomorrow! On this blog!
Based on my voice range, I narrowed my song choices down to three songs. It is a little "echoey" in my shower (yeah…that's where I practice), but I think I can sing any of three songs.
I need your help! Vote for the song that I will sing tomorrow! Leave a comment, or for those of you that don't like to do that, then email me by using the link to the right! I will sing whichever song gets the most votes.
Here are the choices:
1. Joy To The World
2. O Holy Night
3. Hark The Harold Angels Sing 
Everyone needs to vote today! Please don't leave it up to everyone else! If you are reading this, then you need to vote! Then, come back tomorrow morning for a full dose of Christmas cheer!
———————————————————-
Wow! 11 days left and I have sooooo much Christmas stuff to blog about!! I might have to start doubling up like I did yesterday!! Have you checked the previous posts yet??You need to catch up if you just got power back like I did!

Are you taking the JOY CHALLENGE?
———————————————————–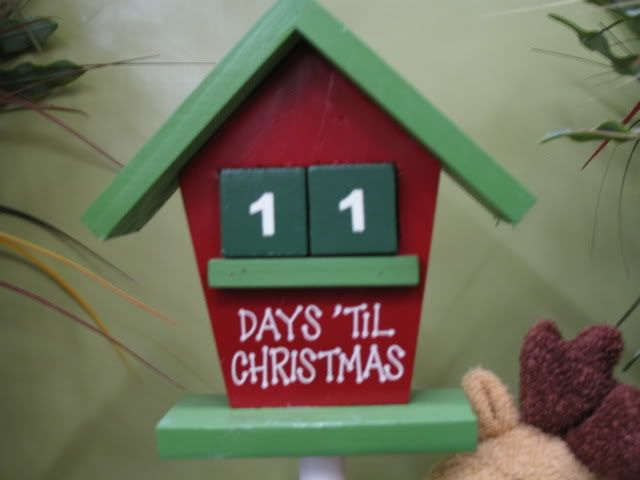 Last Wednesday was our UNITED LIVE "A Very Nerdy Christmas" party! We had over 250 students come out for the event! It was amazing!
God is doing some incredible stuff with Northway Student Ministry!
Below is the first 10ish minutes of our service! I was looking through over 400 pictures that were taken, and I loved seeing the laughter and smiles on students faces! I will post some on our Myspace page!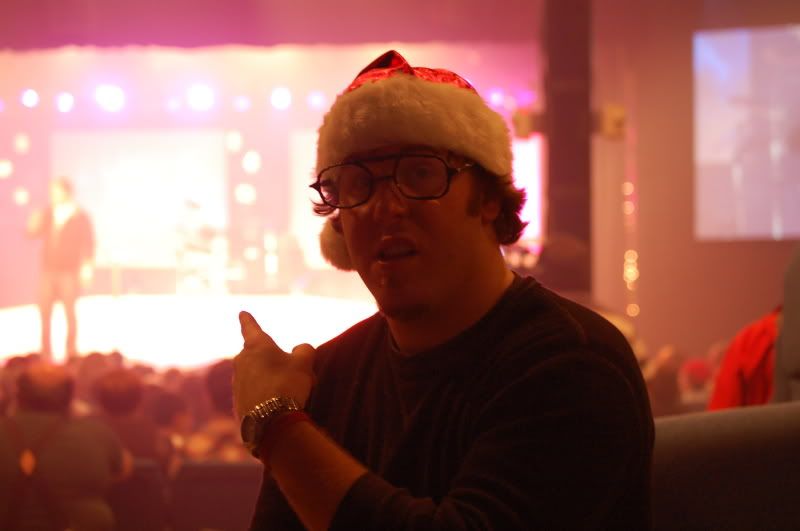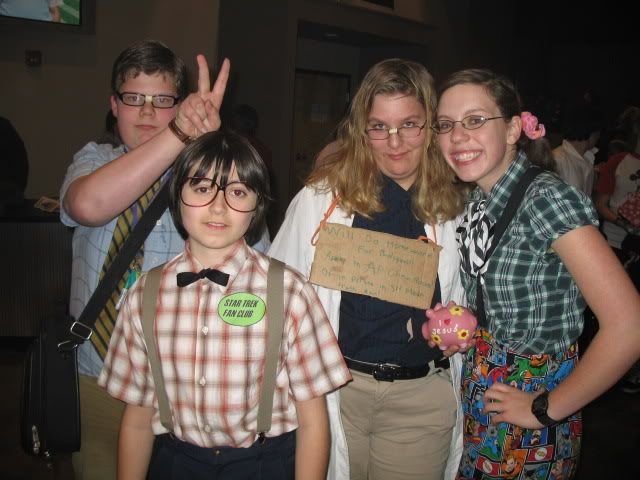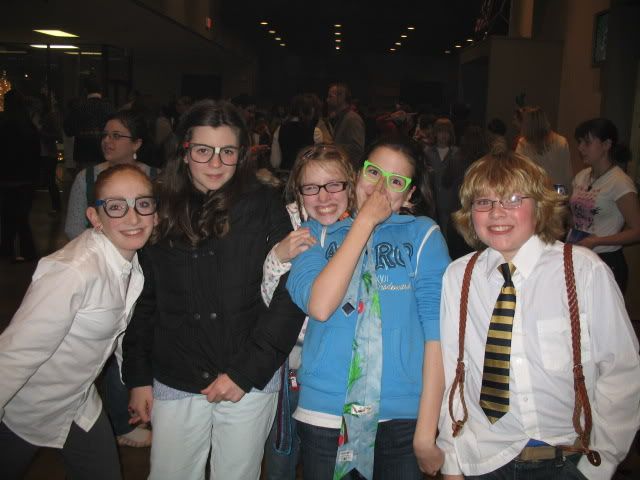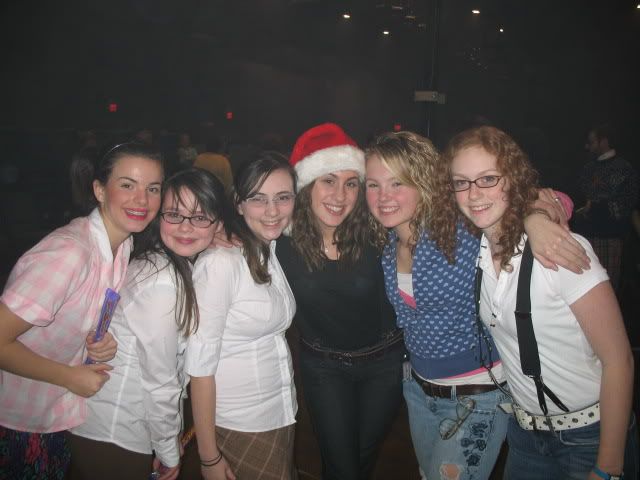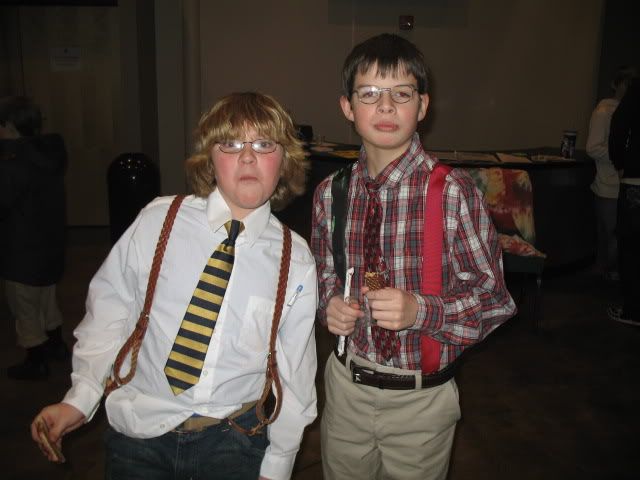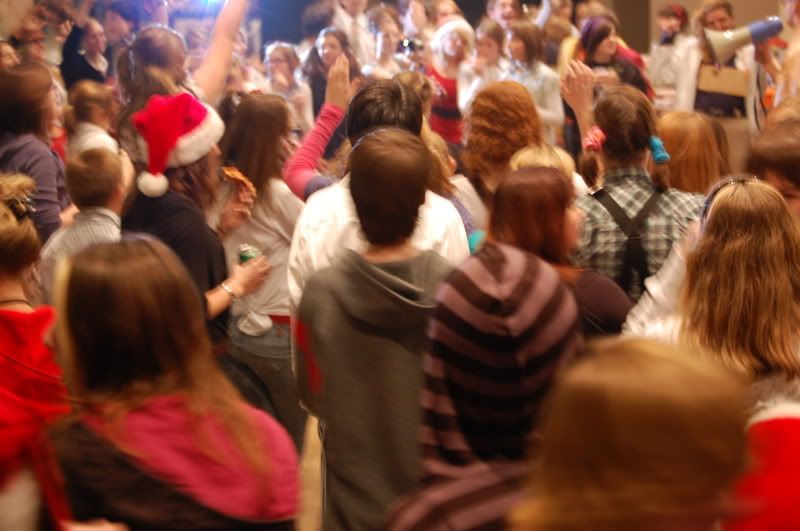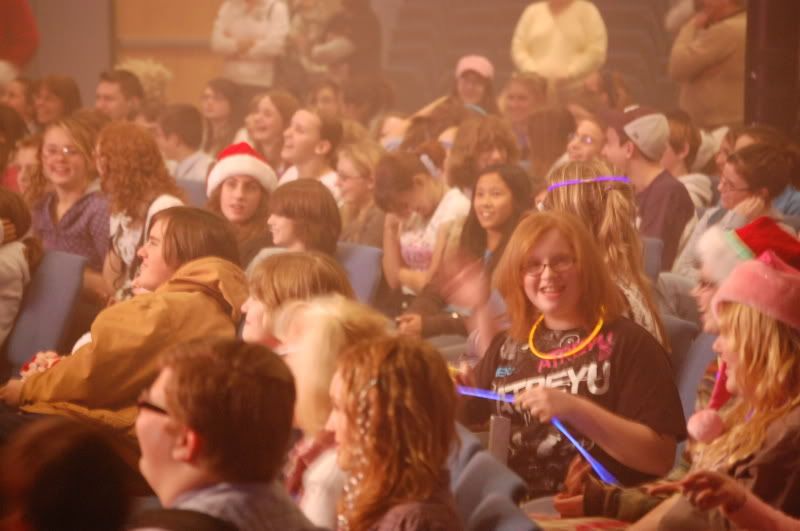 In this video:
- See our student band play a Tran Siberian Orchestra song.
- See me come out for the ending of the song in a Santa suit playing a Rockband guitar! I lived out one of my dreams!
- See the wonderful return of Nerdy Perry with a guest appearance of his older brother, Nerdy Andy! Sooooooooo funny!
It will be sooooo worth it for you to watch every second of this video!
*Don't forget that this is not in any way an "official" video of Northway Church!*

UNITED LIVE Nerdy Christmas (12-10-08) from Kevin Murrell on Vimeo.
————————————————————–
Due to lack of electricity, I have not been able to upload my super-awesome UNITED LIVE Christmas Party video! I will get to it though once I have power restored in 2012!
Thanks to Brian and Libby for letting us crash at their place and use their internet!

————————————————————–
It all started 24 years ago as a way to engage clients and has since grown into one of PNC's most popular and anticipated economic reports: The PNC Christmas Price Index (CPI).
PNC calculates the CPI each year as a fun, lighthearted way to look at the increasing cost of goods and services bought by the "True Love" in the holiday classic, "The Twelve Days of Christmas."
Given the economic downturn, even the most romantic might balk at the $86,609 price tag for the items in "The Twelve Days of Christmas."
The price is up $8,508 or 10.9%, from $78,100 last year.
Instead of two turtle doves ($55) why not two Dove chocolate bars at about a buck each? Don't have $4,414 for 10 lords a-leaping? How about a "Riverdance" DVD? Plenty of leaping there, and it's only about $25 on Amazon.com. Save a couple grand by skipping the 11 pipers piping and getting a CD of Scottish bagpipe music for less than $20. Let's get creative here folks!

——————————————————
——————————————————————-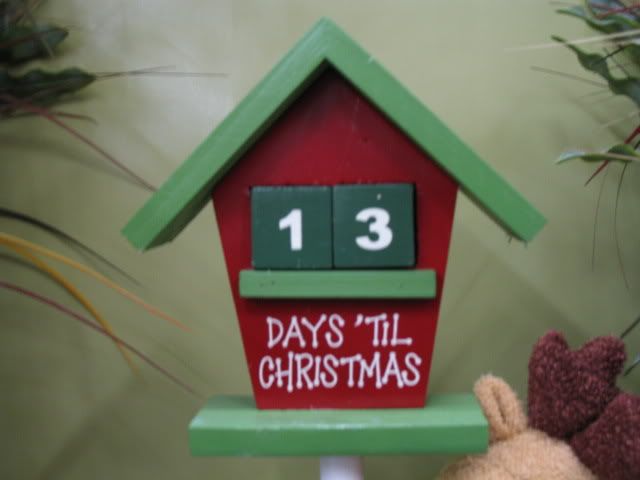 Hello…25 Days of Christmas Blogging has taken a huge hit today. I am sitting in my apartment on my little phone typing this. I haven't been able to work my sales job much this week, so I was desperately counting on today. I don't have heat, power, hot water, internet. Neither does most of the Northeast. Most importantly, I don't have a way to turn my Christmas tree lights on.
Sorry…I don't mean to complain. Life is good. Life is good. haha
In this day of hardship, remember the three laws of Christmas (From ELF):
1. Treat every day like Christmas
2. There is room for everyone on the nice list.
3. The fastest way to spread Christmas cheer is by singing loud for all to hear.
————————————-
Do you have power today?? How bad did the storm hit where you live?? If you have power, can we move in?
Did you read Phillippians yet today??