Archive for the 'Videos' Category
—————————————————————
Have you missed any of the past 24 Christmas posts? Scroll down and check them out…
—————————————————————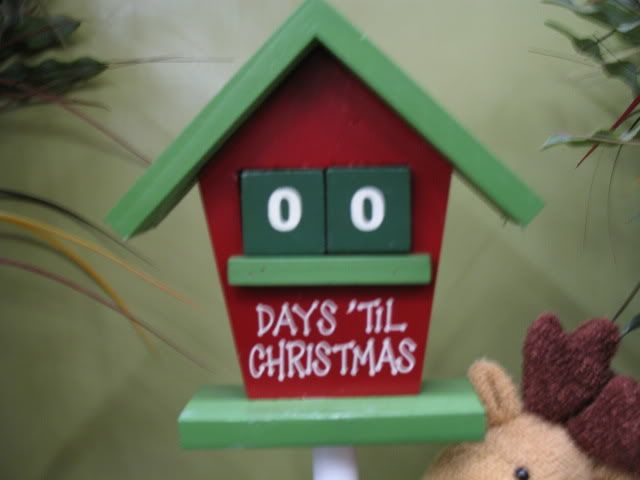 Merry Christmas! We made it to the final day of 25 Days of Christmas Blogging!
Leah and I sincerely want to wish you and your family a very Merry Christmas! We hope that you have had an awesome day!
We are now done with Christmas blogging, minus a couple re-caps over the next few days. We hope that this blog has been a little bit of fun. Even if it's from making fun of my extreme dorkyness…
MERRY CHRISTMAS!
Here is a short little video wishing you a Merry Christmas! It also has a brief music video highlighting a few things!
————————————————————–
Come back later today to read about one of my biggest Christmas memories from growing up! I will challenge you to do something!
Tomorrow will be the final post of 25 Days of Christmas Blogging! Leah and I have a special short video to post just for you! 
Also, keep our student ministry in prayer tonight as we take over 30 students out for Christmas Eve after our services at Northway! We want to make this extremely special for them, since they don't have anywhere to go for Christmas!
————————————————————–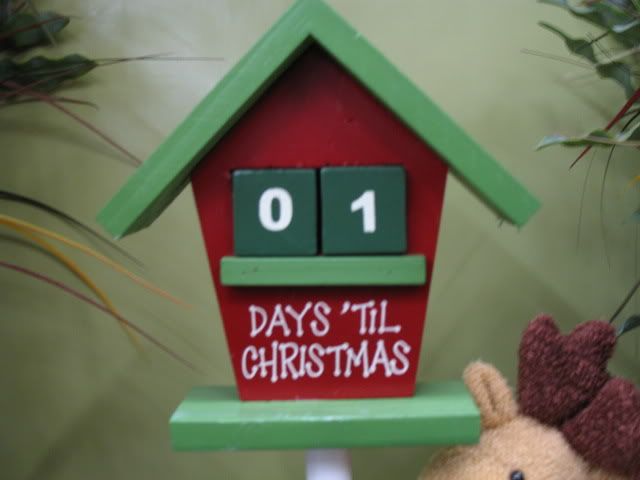 For today's first post, I want you to listen to the song "While You Were Sleeping", by Casting Crowns. Many of you probably already know it, but this song helps keep things in perspective. It gives the "bigger picture". I love that about Casting Crowns. They "preach" through their music.
 (Perhaps another reason I like Casting Crowns is because their lead singer, Mark Hall, was a student pastor turned singer, JUST LIKE I AM! I feel like I can relate!)
Watch the video, or just listen to the song and use the lyrics box below it to follow along. Either way, focus on the words of the song.

(Use the controls on the right side of the box below to pause or control the speed of the lyrics)

Lyrics | While You Were Sleeping lyrics
—————————————————————-
I'll see you back later today for a post about one of my biggest Christmas memories!
—————————————————————-
Two days 'til Christmas! Wow! Make sure you don't let Christmas become a burden instead of a celebration! If you are getting stressed, then CUT STUFF OUT OF YOUR PLANS OR SCHEDULE (Just make sure Christmas Eve at Northway is in there though). Don't let Christmas with your family suffer because of your focus on "Christmas traditions" or "getting everything done".
Leah and I had to just say "NO" to some stuff we wanted to do. Even after we made a video about it, we had to decide to NOT send out our Christmas cards this year. Sorry, but something had to go! haha Maybe we'll do Christmas in July… Naaaaahhhhh!
—————————————————————-
We made a video way back in late November, but totally forgot to post it. It was the one about Christmas decorating, which should have come right after the Christmas Tree video. It's a little late, but we figured we would go ahead and post a shorter version of it.
I think we have over 100 "things" on our tree. There are pine cones, clear bulbs, colored bulbs, disco balls, bows, stick things,  small things, big things and more!
I am not allowed to touch any of the ornaments except for one. You will see it in the video, but each year I have one ornament that I am allowed to put on the tree as long as Leah decides the placement (she always picks the back of the tree for some reason). It's a Red Sox World Series Championship ornament. I love that thing! Leah says that it messes up her "arrangement", but I just remind her that it's not my fault if the tree "accidentally" falls over, crushing her precious ornaments.
Anyway, what was I saying? Oh…you need to watch our very late Christmas tree decorating video!
What are some of the things you do to decorate for Christmas? Any secrets? Any time-saving / money-saving ideas?
Here it is:
——————————————————-
Have you ever seen the movie "The Nativity Story"? It came out in 2006 and tells the story of Mary and Jospeh's journey leading to the birth of Jesus.
Why am I posting about this? If you are looking for a good clean movie to watch with the family, then I recommend this movie.
While it does claim to be based on the Biblical account, there are just a few minor things that might not be accurate. They did a very good job making the movie.
It is not easy to take a person's entire life and compress it into a two hour movie. This is perhaps why most movies about Jesus have failed to capture His greatness. However, with Mel Gibson's "…Passion…," it became apparent that movies are most effective when they take a small snippet of Jesus' life and focus the movie on that brief period, allowing the characters to become more developed and less of a cardboard cutout. The Nativity Story does just that.
For those of you with small kids, CLICK HERE to see a review just for parents.
I give this movie 4 1/4 stars.
How many stars do you give it? Have you seen it? What did you think?
Here is the movie trailer:
——————————————————-
Today is the first day of Winter! Isn't it weird to think that yesterday was still Fall?
We have an incredible line-up for this week! Don't miss it!
——————————————————-
Today is the last weekly Elf Clip for 25 Days of Christmas Blogging! In today's clip, Buddy the Elf meets his dad for the first time! His dad think he is just receiving a "Christmasgram" from a guy dressed as an elf! Buddy sings his dad a song…
What's your favorite Christmas movie??
————————————————————-
Don't miss this weekend at Northway Church as we continue our Christmas Illusions Series with special guest BJ Harris! BJ is a nationally know illusionist who has performed at places such as the Catalyst Leadership Conference and Andy Stanley's North Point Community Church in Atlanta, GA.  His performances have amazed audiences across the country, and we are honored to have him as our special guest this weekend.  It's a great time to invite your friends!
—————————————————————
Today I want to show you what I will probably definitely do to my home, if we ever own one. My neighbors will hate me, but I'll just sing them a Christmas Carol on their front lawn and they will change their spirit!
Some of you have probably already of seen the two videos below. I have had them for a while. Basically, some electrical engineers went a little crazy with their Christmas outside decor. They put their Christmas lights to music and allowed cars to park in front of their house for "light shows". The song would play over the radio and the lights would be synced to it.
My dad is an electrical engineer, I have a lot of friends that are RPI grads, so I should be in good hands some day to pull this off. Maybe the church will let me do a light show…hmmmm. haha
Here are the videos:
 This one is my favorite. The light show is to the song Amazing Grace. Really. A techno version of it. I love how the house looks like it is dancing up and down.

 
This one has been around for years, and every year I see it, it amazes me!

———————————————————-
Tomorrow, I will show you what I will do when we own a home. (If that ever happens) You will be WOWED! Ever heard of the song Amazing Grace? Come back tomorrow and see what I'm talking about!

———————————————————-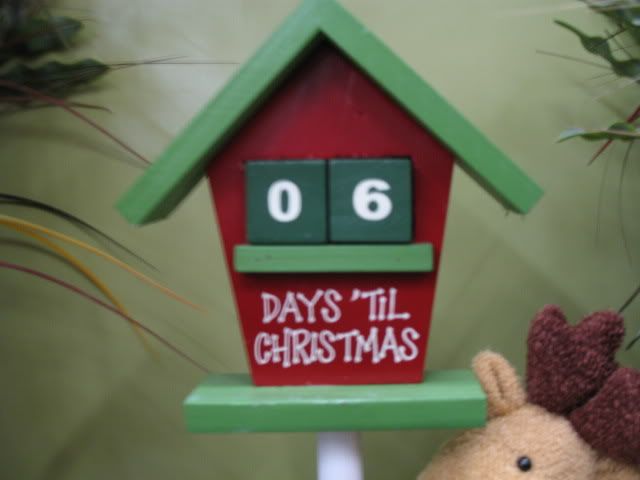 Today we are going to make the best tasting Christmas cookies you will ever have! Don't think they will be the best? Well, make them so you can taste them and see! These cookies are my "diet downfall" every year. You can't just eat one or two or three or four…
Here is the recipe:
What you need:
2/3 cup margerine/butter – 3/4 cup sugar – 1 TSP Lemon Extract – 1TSP Vanilla Extract – 1 Egg – 4 TSP Milk – 2 Cups Flour – 1 1/2 TSP Baking Powder – 1/4 TSP Salt
Directions:
Cream together butter, sugar, extracts, egg. Mix in milk. Blend in dry ingredients. Divide dough in 2 parts. Refrigerate at least 1 hour. On floured surface, roll dough, cut with cookie cutters. Bake on greased sheet @375 degrees for 6-8 minutes (based on how light or dark you prefer them to be). Best to double batch and divide into four parts to cool.
Here is the very amature instructional video:

———————————————————–
Yes…It's my birthday today! I am 28 going on 8. 28 seems so much older than 27 did. Right?  Anyway, my birthday is always exactly seven days before Christmas! Did I get the birthday shaft every year because it's so close to Christmas? NOOOOOPE! As a kid, my parents were awesome at making each birthday special.The fact that I demanded that they celebrate it early (like in October or November) may have helped. haha
Leah made me record a video of her wishing me a happy birthday. I told her to tell about a Christmas memory instead! 
Here it is:
————————————————————
Don't miss this weekend at Northway Church as we continue our Christmas Illusions Series with special guest BJ Harris! BJ is a nationally know illusionist who has performed at places such as the Catalyst Leadership Conference and Andy Stanley's North Point Community Church in Atlanta, GA.  His performances have amazed audiences across the country, and we are honored to have him as our special guest this weekend.  It's a great time to invite your friends!
  —————————————————————–
What? You didn't watch it? CLICK HERE or scroll down to the previous post to watch me sing a Christmas Carol!
———————————————————
Come back later today to hear about some Christmas plans!!
———————————————————-
Today we are going to Elf ourselves!  Many of you have told me about ElfYourself.com and the fact that you can insert your face on Elves and make them dance. So, I decided to go check it out and bring it to you. JibJab partnered with Officemax to bring this to you for free! You can Elf Yourself and then email it to your family and friends or just embed it into your personal site of choice.
Below are two of the four "Elf Yourself" options. Visit JibJab.com to see other non-Christmasy videos that you can insert your face into.  If I had time, then I would grab some of the faces of friends and make one, but oh well, maybe next time! If you make one, email it to me! I would love to see it.
So go Elf Yourself today! Here are mine:

Kevin and Leah at the "Elf Disco":
Kevin and Leah at the "something old-fashioned":
———————————————————–
Great line-up this week! I'm singing a Christmas Carol today, I think Leah is doing a post on Thursday for my birthday, we have a Christmas decorating video, and so much more!
————————————————————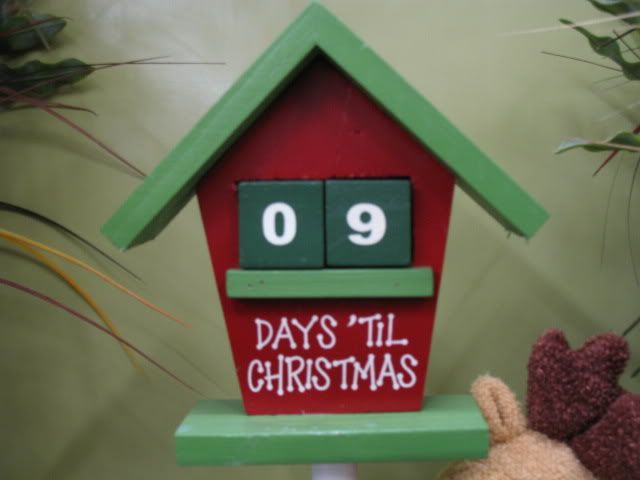 Today, I am going to sing you a Christmas Carol as promised!
Yesterday, I gave you a choice of between three songs for me to sing. The song "O Holy Night" got the most votes!
After what happened two years ago when I sang a Christmas Carol at a party, Leah has strongly discouraged me from "embarrassing" myself. So I thought, What do I have to be embarrassed about? You all are supportive! You all are kind! You all are understanding! So what if I don't have the voice of David Archuletta…ok…ewwwwwwww…the voice of Bono.
Below is a little music video that I put together for O Holy Night! Please promise me that you will watch the whole thing. Don't worry, it's not that long! It gets better towards the end.
I would like to officially dedicate this song to our Senior Pastor, Buddy Cremeans and the Joy Challenge. Not only does the Joy Challenge make me want to sing Christmas Carols, but it also has helped me focus on what is important this Christmas season. Also, I have learned that when seeking "joy", you have to learn to be able to…laugh!
Let me know which of the following reactions was yours:
A. You sang along
B. You laughed at me (That's mean)
C. You feel bad for Leah and my future kids
D. American Idol here we come!
Here is my rendition of O Holy Night…My favorite part is at 3 minutes and 20 seconds!