Archive for the 'Videos' Category
———————————————————-
Wow! 11 days left and I have sooooo much Christmas stuff to blog about!! I might have to start doubling up like I did yesterday!! Have you checked the previous posts yet??You need to catch up if you just got power back like I did!

Are you taking the JOY CHALLENGE?
———————————————————–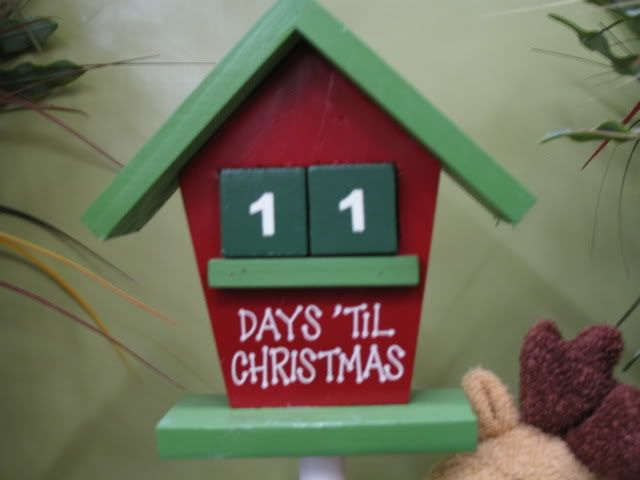 Last Wednesday was our UNITED LIVE "A Very Nerdy Christmas" party! We had over 250 students come out for the event! It was amazing!
God is doing some incredible stuff with Northway Student Ministry!
Below is the first 10ish minutes of our service! I was looking through over 400 pictures that were taken, and I loved seeing the laughter and smiles on students faces! I will post some on our Myspace page!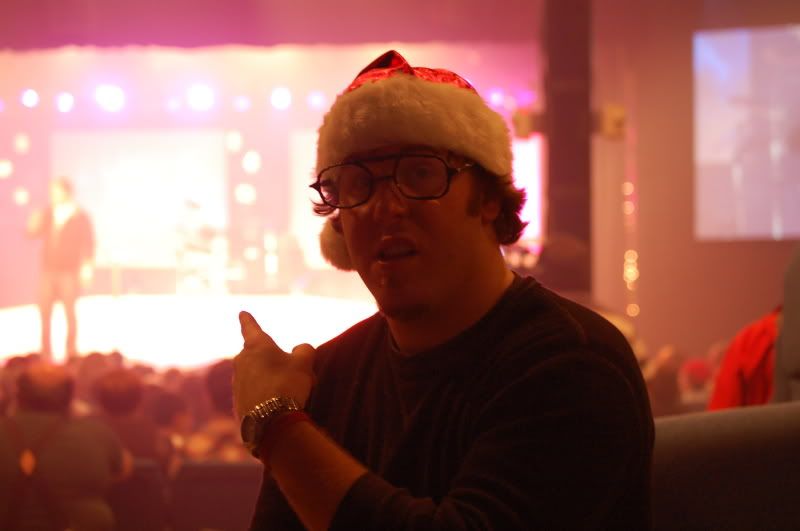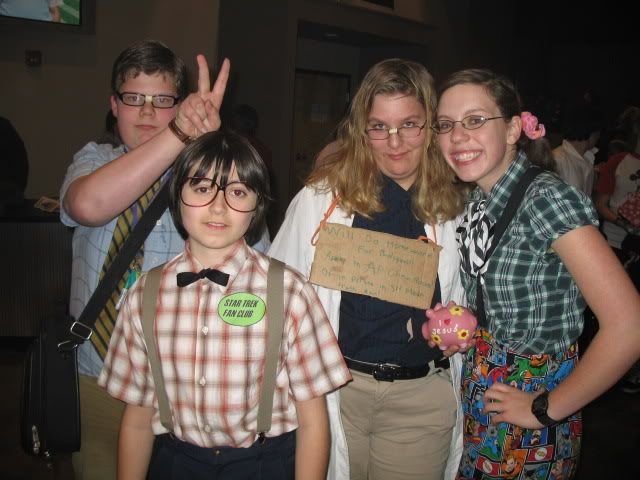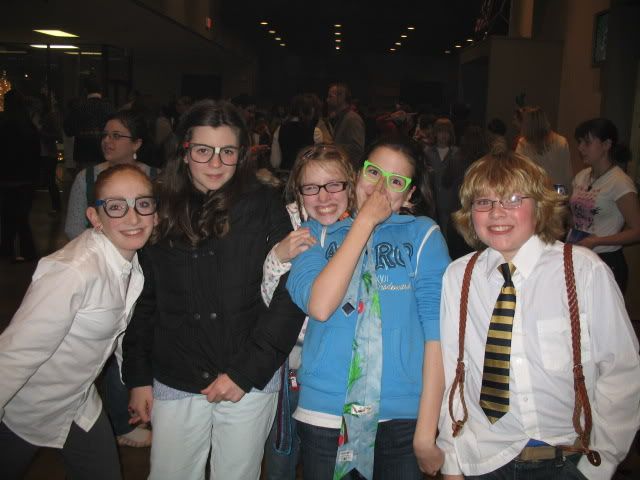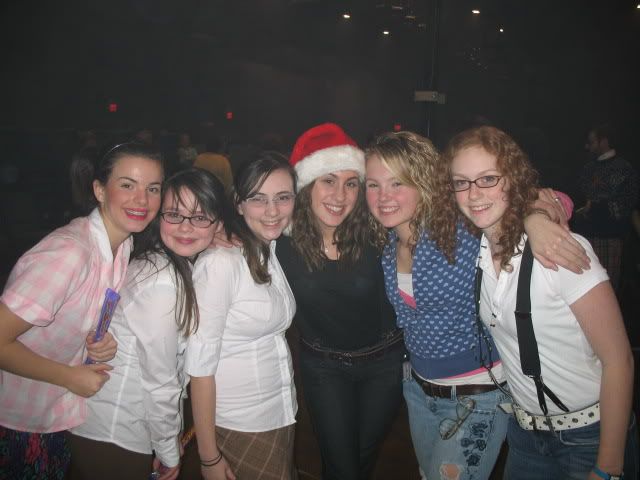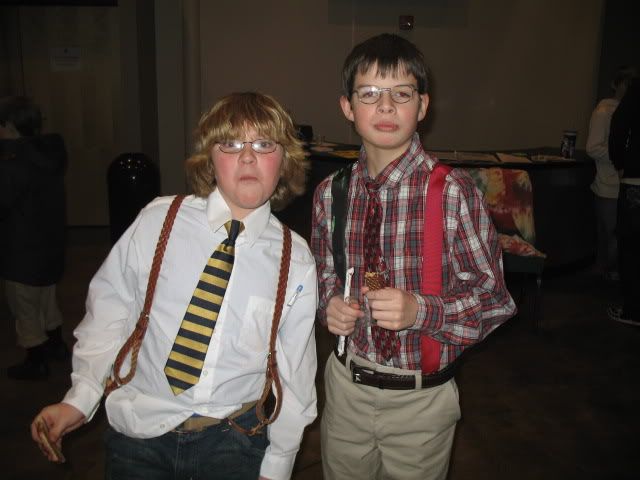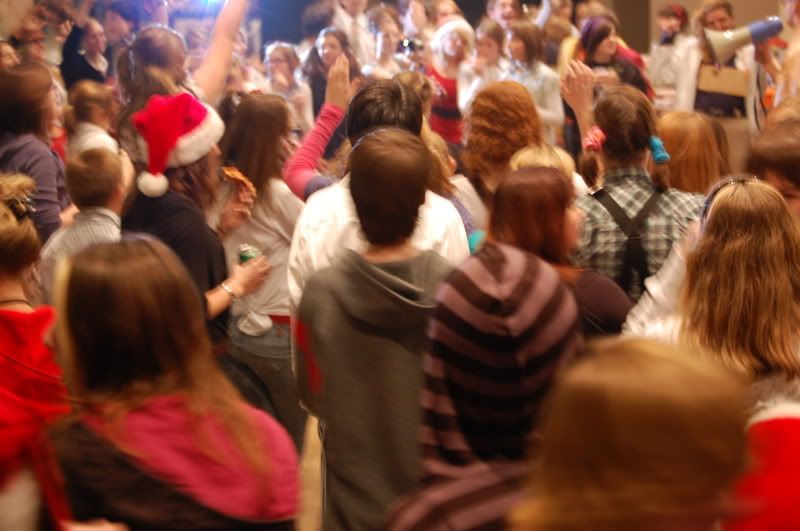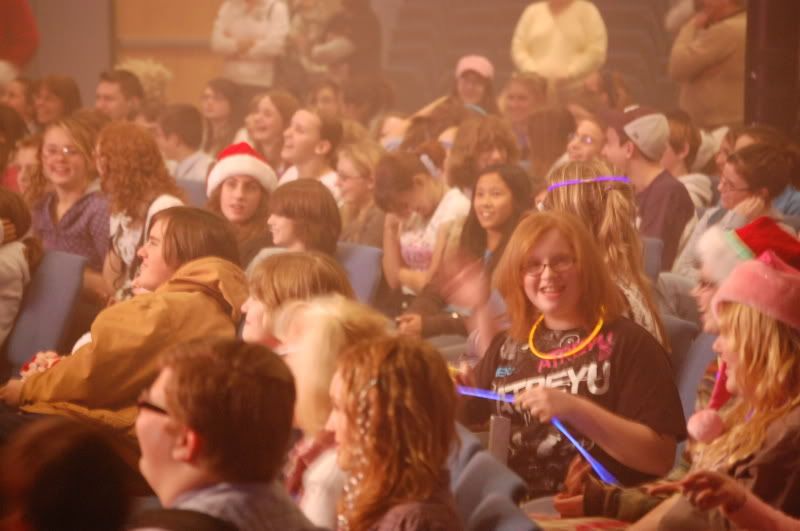 In this video:
- See our student band play a Tran Siberian Orchestra song.
- See me come out for the ending of the song in a Santa suit playing a Rockband guitar! I lived out one of my dreams!
- See the wonderful return of Nerdy Perry with a guest appearance of his older brother, Nerdy Andy! Sooooooooo funny!
It will be sooooo worth it for you to watch every second of this video!
*Don't forget that this is not in any way an "official" video of Northway Church!*

UNITED LIVE Nerdy Christmas (12-10-08) from Kevin Murrell on Vimeo.
————————————————————
The UNITED LIVE Christmas Party was amazing last night! We had more students then we have had all year! God moved in an awesome way! I got to live our one of my lifelong dreams of playing the lead guitar to the Tran Siberian Orchestra! Come back tomorrow for a special Christmas video from UNITED LIVE!
————————————————————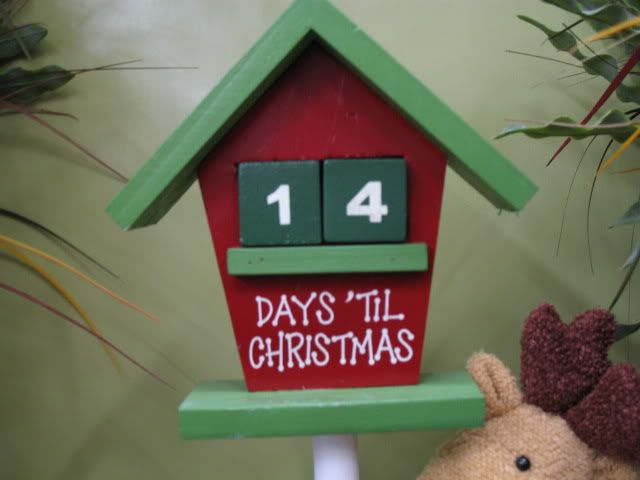 (A Vlog is short for "Video Blog"…Don't worry, you'll learn) On monday night, our adult connection group met. It was Northway Church connection groups at it's finest. Chad would be so proud! We hardly had what you would call a "normal" connection group meeting. Why? BECAUSE IT'S CHRISTMAAAAAAAAAAS TIIIIIIIIME, silly!!
That's right! We had our connection group Christmas party at our place! We all had to dress up in some kind of cheesy Christmas attire. Not everyone scored high on the participation section. You will see in the video who was "too cool for school".
In attendance:
- Brian and Libby with baby Avery.
- Steve and Jenn with baby Andrew.
- Andy and Staci with baby "soon to be born" (That's the baby's current Indian name).
- Phil minus Melissa plus a really cool shirt that I want. We all missed you Melissa!
- Kevin and Leah with the Christmas Butt Ham.
Here is the video:
(This video may not be viewable at first…There was some trouble with it processing, but it should be fine in a little while)

———————————————————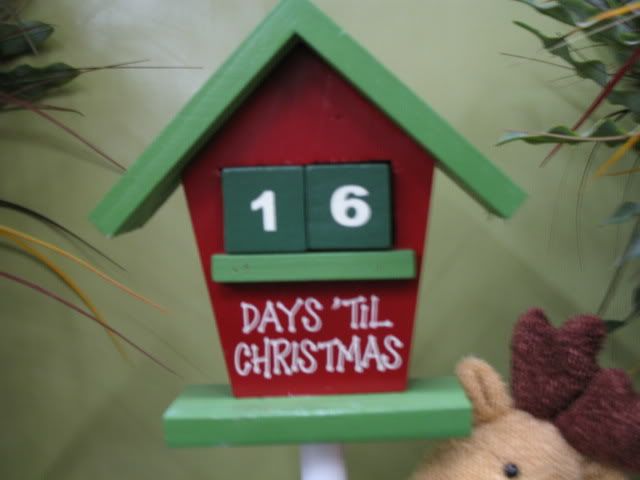 We hosted our adult small group Christmas party last night, and had a great time with some friends! (COME BACK TOMORROW FOR A VIDEO FEATURING THEM!!!!) Our main dish for the night was a CHRISTMAS BUTT HAM!!! Check out the video below. I slaved all day making the butt ham! Pleeeeaaaaase promise me that you will try making it!!!
INSTRUCTIONS:
 What you need: 1 Fully cooked smoked Butt Portion Ham (7 lbsish) – 1 egg – 1/2 can cranberry sauce – 1/4 cup dijon mustard – pepper – 2 cans of original crescent rolls
Assembly: Trim large fat portions off of ham. Mix mustard and cranberry sauce, and then coat the ham with the mixture. Pepper ham (optional). Bake at 350 degrees for 45 minutes. Remove from oven. Spread the crescent rolls (On wax paper spread out and pinch the seams shut to make one large sheet) over the ham tucking the edges under ham. Beat one egg and brush a thin coat onto the "crescent sheet". Return the ham to the oven until the "crescent sheet" is golden brown. Your done!
Make sure you watch this whole video! Will you make this???

—————————————————————–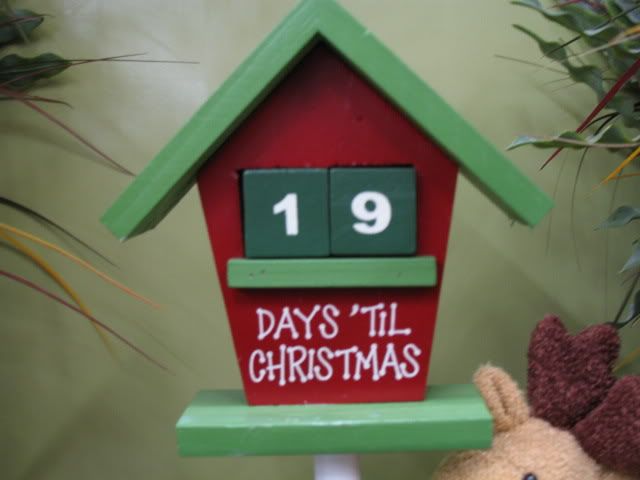 Christmas is the time of year where most non-churched people are open to going to church. Northway Church is starting a new series this weekend called Christmas Illusions!
Pastor Buddy recently said, "Joy to the World?  Peace on Earth?  With the latest news headlines, it can make you wonder… Does Christmas OVER-promise and under-deliver?  Is the idea of Christmas just an illusion?  Or, could it be that this Christmas is more relevant than ever?  Could it be the message of Christmas is needed NOW more than ever?"
I love going to church during the holiday season! It helps me stay focused on what is really important! Make sure you include God's House in your plans this Christmas season. If you live in NY, then come on over to Northway! If you live somewhere else, then make going to church a priority!
Check out the Christmas Illusions trailer that Devin Cremeans, one of our High School students, put together:
———————————————————
Thanks for all the emails and comments so far! I hope that you are getting into the Christmas spirit!
Today is all about Christmas trees!! I grew up with artificial trees and Leah grew up with real trees. Leah's family would even go traipsing through the woods in -15 degree Vermont weather and chop down their Christmas tree (probably from the neighbors yard). My family had a pre-lit pop-up tree (well now they do). I have great memories growing up of putting together the branches of our artificial tree!
This will be the third year that I will have a real Christmas tree (Fraser Fir) in my living room for me to be allergic to. I'm excited! I even have one ornament that I'm aloud to have on the tree! I'll explain that next week…
QUESTION OF THE DAY:
Do you get a real of fake tree? What kind of real tree do you like?
Here is our Christmas tree video: (The decorating part will be next week!!!)
All new blog video tomorrow about Christmas Trees and decorating them!!!!!
——————————————————————–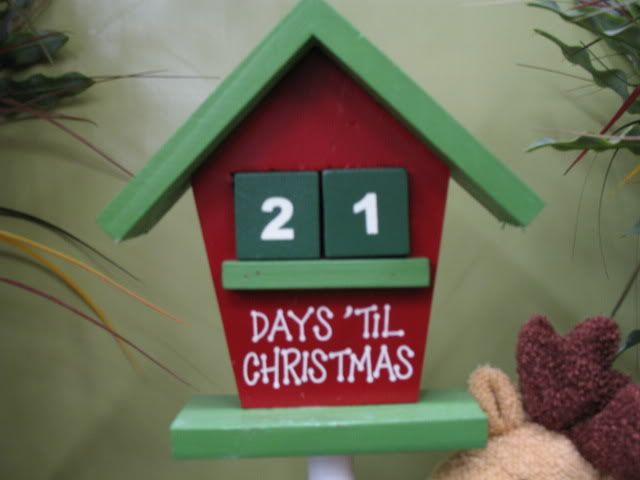 Have you ever seen the movie Elf? It is one of our favorite movies of all time! We love it! Whether or not we love Will Ferrell is a different story for a different day.
Buddy the Elf loves Christmas and grew up at the North Pole. When he realizes that he is actually a human and not really an "elf", he travels to NYC to find his real dad. He introduces himself to a different world, but brings all the child-like Christmas spirit with him. His love for Christmas ends up being contagious and affecting all the people he comes in contact with.
******HERE'S THE THOUGHT/QUESTION FOR THE DAY******
What if we were as excited about being a Christian and serving God, as Buddy the Elf was about being an Elf and celebrating Christmas???
Watch the video below…you can see his excitement about Christmas! How does his excitement compare to how you feel about God and serving Him? 
The Elf Clip Of The Week:
—————————————————————-
 I don't know what happened, but this post had disappeared! Anyway, Here it is again!
Watch the video below and let us know what kind of Christmas cards you like!
Here is the video:
Here is a random video of how we exercise after eating so much food. The average Thanksgiving meal (not including drinks) is 3200 calories.
In this video is my sister Lori, neices Hayley and Amy, and brother-in-law Joe.
Then CLICK HERE to go check out the 25 Days of Christmas Blogging trailer!!!! It starts on Monday!!!
Here it is:
Tons of people viewed the sneak preview trailer yesterday on YouTube! Now is the time for the official release of the 25 Days Of Christmas promo trailer. Don't worry it's only 46 seconds and you'll be back to work in no time!
It's cheesy…
It's amature…
It's…yes…even a little dorky…
But most importantly…It's Christmasy!!!
TheYouTube version is below, and the better Vimeo version is in the video box to the right (it wouldn't fit in this post…hmmmm.)
Leah and I had fun making this together and that's the whole point of us doing all of this!

Here we go: