Archive for the 'Family' Category
—————————————————————
Have you missed any of the past 24 Christmas posts? Scroll down and check them out…
—————————————————————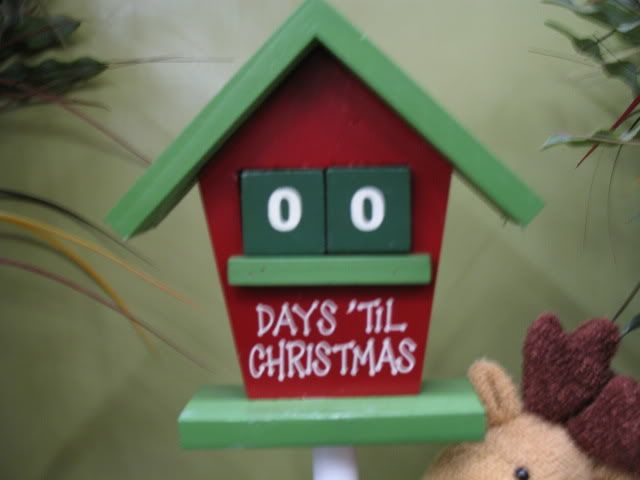 Merry Christmas! We made it to the final day of 25 Days of Christmas Blogging!
Leah and I sincerely want to wish you and your family a very Merry Christmas! We hope that you have had an awesome day!
We are now done with Christmas blogging, minus a couple re-caps over the next few days. We hope that this blog has been a little bit of fun. Even if it's from making fun of my extreme dorkyness…
MERRY CHRISTMAS!
Here is a short little video wishing you a Merry Christmas! It also has a brief music video highlighting a few things!
——————————————————-
Come back tomorrow for the final post of 25 Days of Christmas Blogging! Leah and I have a special short video to post just for you!
Also, keep our student ministry in prayer tonight as we take over 30 students out for Christmas Eve after our services at Northway! We want to make this extremely special for them, since they don't have anywhere to go for Christmas!

——————————————————-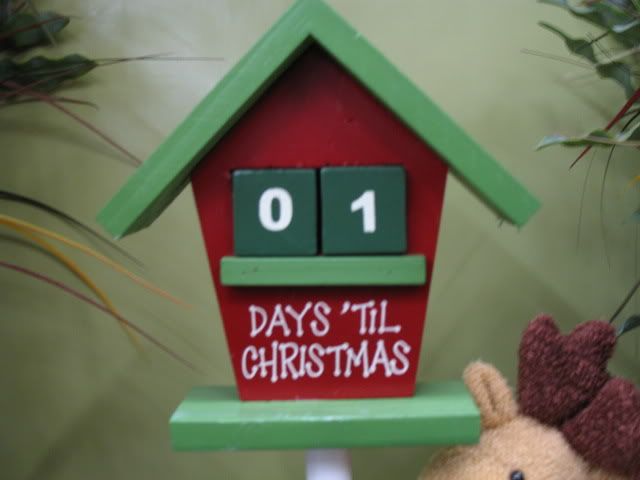 One of my more dominant Christmas memories from growing up was reading the Christmas story as a family before opening presents on Christmas morning. We would read the ENTIRE story from the Bible, not just a snippet. Our family (six of us) would take turns reading a verse each until it was over, or as my dad would say, we would go "round robin". This was somewhat difficult for me in the early days when I couldn't yet read. My siblings would get frustrated with me for not being able to sound out words like "frankincense", "Caesar Augustus", "Nazareth", "the", "it" etc…
When I used to think of the "Christmas story" in the Bible, I would always think of Luke chapter 2 and that's it. Actually there is a chronological order for the story of Jesus' birth that goes beyond Luke chapter 2!
This "25 Days" blog series has focused on the lighter side of Christmas. It was more about the fun stuff, which is fine, as long as we don't forget why we REALLY celebrate Christmas! We always need to bring it back to a little baby that was born in a cave, while the city of Bethlehem slept and didn't have room for him.
I want to challenge you between today and tomorrow to read the below verses in order. I would really challenge you to do it as a family if that is possible.
Here is the Christmas story in chronological sequence:
LUKE 1:26-38
MATTHEW 1:18-25
LUKE 2:1-22, 39
MATTHEW 2:1-23
———————————————————–
Yes…It's my birthday today! I am 28 going on 8. 28 seems so much older than 27 did. Right?  Anyway, my birthday is always exactly seven days before Christmas! Did I get the birthday shaft every year because it's so close to Christmas? NOOOOOPE! As a kid, my parents were awesome at making each birthday special.The fact that I demanded that they celebrate it early (like in October or November) may have helped. haha
Leah made me record a video of her wishing me a happy birthday. I told her to tell about a Christmas memory instead! 
Here it is:
———————————————————–
Great line-up this week! I'm singing a Christmas Carol today, I think Leah is doing a post on Thursday for my birthday, we have a Christmas decorating video, and so much more!
————————————————————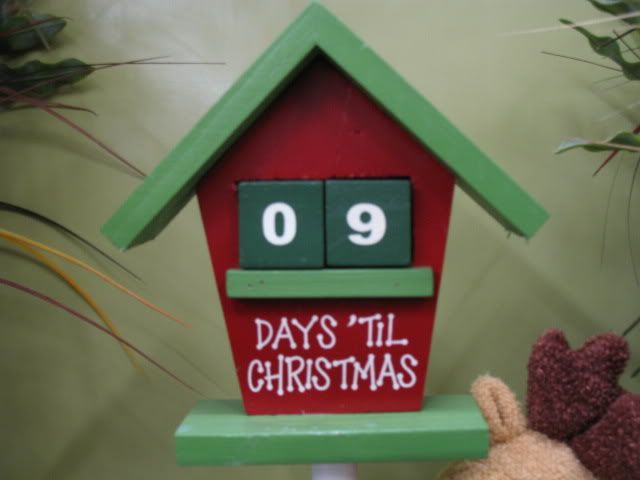 Today, I am going to sing you a Christmas Carol as promised!
Yesterday, I gave you a choice of between three songs for me to sing. The song "O Holy Night" got the most votes!
After what happened two years ago when I sang a Christmas Carol at a party, Leah has strongly discouraged me from "embarrassing" myself. So I thought, What do I have to be embarrassed about? You all are supportive! You all are kind! You all are understanding! So what if I don't have the voice of David Archuletta…ok…ewwwwwwww…the voice of Bono.
Below is a little music video that I put together for O Holy Night! Please promise me that you will watch the whole thing. Don't worry, it's not that long! It gets better towards the end.
I would like to officially dedicate this song to our Senior Pastor, Buddy Cremeans and the Joy Challenge. Not only does the Joy Challenge make me want to sing Christmas Carols, but it also has helped me focus on what is important this Christmas season. Also, I have learned that when seeking "joy", you have to learn to be able to…laugh!
Let me know which of the following reactions was yours:
A. You sang along
B. You laughed at me (That's mean)
C. You feel bad for Leah and my future kids
D. American Idol here we come!
Here is my rendition of O Holy Night…My favorite part is at 3 minutes and 20 seconds!

Here is a random video of how we exercise after eating so much food. The average Thanksgiving meal (not including drinks) is 3200 calories.
In this video is my sister Lori, neices Hayley and Amy, and brother-in-law Joe.
Then CLICK HERE to go check out the 25 Days of Christmas Blogging trailer!!!! It starts on Monday!!!
Here it is:
There is another baby coming into the world as I write this! Well…there are probably hundreds, but I'm specifically talking about one. Steve and Jenn are at the hospital getting ready to bring their baby into the world!! Check out their blog and their twitter updates and let them know that you're thinking about them and praying for them! They are great friends.
—————————————————
For those of us that are not spending Thanksgiving in the baby place, are you staying home or traveling this year? Turkey or something else?

Leah and I are working today (that will be tough), and then are heading to Boston to spend some time with my family. We alternate between families each year. My sister, Lori, and her family will be there as well. We haven't been there in a very long time. I will have to introduce some of them to you via video blogging. Can't wait to taste my mom's Christmas cookies. (That's a hint for her, since she said she wasn't making them this year!) Just kidding, mom! I will make them with the nieces. They just won't taste as good.
So…What are your plans for Thanksgiving and do you eat turkey or something else??
Tons of people viewed the sneak preview trailer yesterday on YouTube! Now is the time for the official release of the 25 Days Of Christmas promo trailer. Don't worry it's only 46 seconds and you'll be back to work in no time!
It's cheesy…
It's amature…
It's…yes…even a little dorky…
But most importantly…It's Christmasy!!!
TheYouTube version is below, and the better Vimeo version is in the video box to the right (it wouldn't fit in this post…hmmmm.)
Leah and I had fun making this together and that's the whole point of us doing all of this!

Here we go:
Why the whole Christmas blogging thing?
Oh…why thanks for asking!
Simply put…It's because I love Leah! No seriously!
You see…Leah loves Christmas! She loves it! She likes sparkly snowman ornaments, decorating Christmas trees in November, hot chocolate, wrapping empty boxes for display, and so much more. What do I like? I like Christmas cookies.
As I reviewed my 2007 year, which was a great year by the way, I found that I didn't really get in the "Christmas spirit".
This year, I want to make sure that I do. I want to make sure that I'm right alongside Leah as we find empty boxes to wrap, as we bake pine cones and put sparkly glitter stuff on them (Oh yeah…we've already collected over 100 of them this Fall), as we shop for the perfect tree, as we dress one of our friends up as Santa for a photo shoot, and as we bake Christmas cookies for the neighbors.
I like to blog. What would be better than documenting the 25 days leading up to Christmas? If I don't get into the Christmas spirit by doing that, then I don't know what to tell you.
So…Some of you will probably call me a dork. Probably true, but I don't care. Some of you will boycott my blog. I don't care. Some of you will throw sharp objects at your computer screen. I don't care, but I think that's dumb. Some of you will read my blog no matter what. Thanks mom. Some of you will get into the Christmas spirit with me, and THAT…makes it A SPARKLY CHRISTMAS MIRACLE.
I'll still blog about random stuff that no one cares about, church stuff, family stuff etc…, but each day it will just have a Christmas flavor or twist to it. Tons of videos.
Leah will be making her blogging debut in December as well! She will make a great bloggererer. Why? Because she is one of the smartest and most talented people that I have ever met, and she doesn't say stupid stuff like "bloggererer"!
Now scroll down and check out my Rockband 2 video that I posted last night!
Yep…that's right! Two years ago today, Leah and I were packing up an over sized Uhaul truck (they didn't have the small ones) getting ready to make the trip form Long Island to the Capital Region of New York!
Was scared…didn't have a job lined up…only knew like three people…but soooo happy because we knew it was what God wanted us to do!
Let me give you some context…
I had been a student pastor, children's pastor, and production director in (or on?) Long Island for four years. It's the same state but a whole different world down there! (In a good and bad way

)  I had moved down from Boston (love that city) the week after I graduated college. Leah still had one more year in school. She was so young! haha She ended up moving down after she graduated. Then…we got married!!!
Anyway, to make a long story short, we knew for various reasons that it was time to move out of that area. We had built a thriving student ministry, loved the people, but knew that God had something else for us.
All throughout my years on (or in?) Long Island, I heard about a brand new church in Malta, NY that was doing some amazing things for God. After all, my roommate in college went there at the same time that I went to Long Island. He had been trying to get Leah and I to move up there the whole time. As I began to learn more about this thriving church in Upstate, NY, we felt God moving. We were right in line with this church's philosophy of ministry, it's dream to reach the Northeast, and so much more.
I know it sounds weird, but without ever even visiting an actual church service, we packed everything up exactly two years ago and moved up here to go to Northway Church. I got a sales job within a month, and dived in to help wherever I could at Northway. Leah was able to transfer her job up here. We had no idea what was in store for us. Within seven months, I found myself on staff as the student pastor.
Sometimes it is scary doing what God wants you to do. It was a sacrifice full of a lot of the un-known, but as Leah and I look back and see what has taken place in the past two years, we are so happy! We are where we know God wants us to be! We love Northway and the people! Pastor Buddy is one of the best communicators in America, an incredible leader and has such a contagious vision for Northway and the Northeast! We truly do have a front row seat to what God is going to do here and the rest of the Northeast!
Leah and I can't wait to see what God does here in another two years!!! I'll blog more about our transition up here next week! Lot's of funny stuff happened…
————————————
AND NOW FOR SOME OLD SCHOOL PICS…
Here's a pic of us in 2003… I have morphed into a different person or something…

And my broken arm…Not really, but I did make a girl puke and one of my adult leaders not talk to me for a month. I was a rookie…

And Leah getting into way too much trouble…
And me licking the green paint off of my face? Must of had lead in it. And it was at a kid's event…
We all have weeks where it seems like everything goes wrong. Right? I'm not having one of those weeks, but it seems like everywhere I turn I am talking with people that have crazy stories about an unfortunate situation that is out of their control.
Death, fire, destruction, illness, separation and many others seem to top the list for this week.
One of the latest stories that I've heard has to do with my sister and her family. This week, my sister, her husband Joe, and their two daughters Hayley and Amy got home together and sat down to eat. All of the sudden they hear a BANG, then some screeching tires, a few more crashes, and then an even louder BANG! They were practically thrown from their seats at the table.
What happened was that their neighbor across the street with a four year old daughter, was drunk and got in her car. She put it into drive and hit the gas. She slammed into her house, and then put the car in reverse. She then floored it! She drove across her property, went into the street, across my sister's property, and crashed through their house! Unbelievable!  This lady crashed right through the aresa of the yard where my neices normally play with the dog. Anyway, the lady was passed out from drinking (not the crash).
You never know what will unfold in a day.
Anyway, to make a long story short, they just bought the house a couple months ago. Now, the damage is so severe that the integrity of the foundation has been compromised! The crash also caused a couple gas leaks. The end result is that they are homeless for the time being, and are staying in a hotel for now.
The lady that crashed, seems to have skipped town after her release from jail. She was only renting the house across the street. The insurance situation does not look good.
——————————————
A pic of me and my sister. Hopefully she won't be too angry with me for putting it on here!

————————————————-
The point to all of this is that we never know how our situations will change each day. If your world would turn upside down overnight, how would you handle it? Are you spiritually prepared to get through? Will you only seek God in a tough situation? My sister and her family are a great example. They have already forgiven this lady, and have said that they just care about her getting the help that she needs. It's going to be tough, but they are pushing through.
Always look to what God has to say:
YOU SAY: "I can't figure things out."
GOD SAYS: "I will direct your steps." Proverbs 3:5-6
YOU SAY: "I can't do it."
GOD SAYS: "You can do all things through Jesus who strengthens you." Philippians 4:13
YOU SAY: "I'm not able."
GOD SAYS: "I am able." 2 Corinthians 9:8
YOU SAY: "It's not worth it."
GOD SAYS: "It will be worth it." Romans 8:28
YOU SAY: "I can't manage."
GOD SAYS: "I will supply all your needs." Philippians 4:19
YOU SAY: "I am afraid."
GOD SAYS: "I have not given you a spirit of fear but a sound mind." II Timothy 1:7
YOU SAY: "I'm always worried and frustrated."
GOD SAYS: "Cast your cares onto me." 1 Peter 5:7
YOU SAY: "I feel all alone."
GOD SAYS: "I will never leave or forsake you." Hebrews 13:5