Leah and I are officially in the stage of life where many of our friends are either now married and starting to have kids, or are just now finally getting married!
Just this year, we have:
- 8 friends having babies!
- 7 sets of friends getting married!
We are soooo excited for them all! The whole baby thing is scary, but Leah and I are happy that we have so many friends to closely "observe" so that by the time we decide to have our own future Red Sox Ace we know all about the do's and don'ts! I always feel like I have SO much to learn about parenting, but then I watch friends have babies and see how sometimes parenting just comes naturally. Babies still scare me though. They just stare and cry helplessly like they are trapped.

There are two couples that we especially have been able to learn from recently. Jason and Kristy just had their baby in January, and they are awesome parents! Brian and Libby are due later this year and are doing great. As far as I last understood, they are naming the baby Kevin if it's a boy. Brian promised me while he was half asleep a while back, but I don't think Libby knows that yet. I'll make sure she finds out.

Either way they have some kind of competition HERE to name their baby in case "Kevin" doesn't work out. (Like if it's a girl or something)
As far as weddings, our next one is less than one month away. My brother, Derek (not pictured above), is getting married to Amy (also not pictured above) down in Lynchburg, VA. Yep! They are both heavily involved with Liberty University! I will be blogging about them in the near future. (With their permission of course!) Feel free to send them a toaster or waffle maker. Tell them I sent you.
For now, Leah and I are enjoying our childless state, but who will be the next couple to make an announcement? Hmmm.
**FYI** – In no way are Leah and I planning on having a baby any time soon! Sorry mom(s)!
CLICK HERE to view the other questions.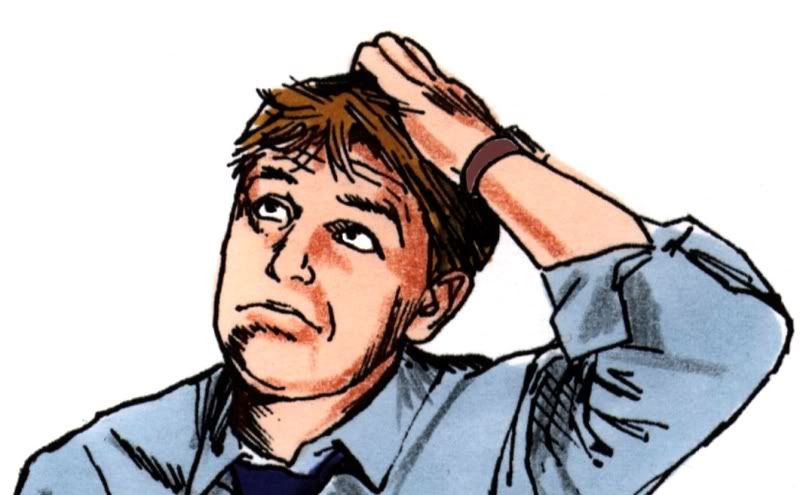 QUESTION: How do you really know what is actually right from wrong and know how to live?
God created each of us so complex! No one in the whole world is the same! God did however create us all with a conscience – the ability to know right from wrong. Even further, God gave us His Word to use as a map to show us how to live this life.
The secret to finding meaning in this life lies with God. Therefore, the only logical thing to do is to obey and follow him. After all he designed the world we're living in. No one knows it as well as he does. So why would we listen to anyone else–including ourselves–in deciding how to live in this world?
Do you have a nice computer or game system? If so how do you treat it? Do you try to take care of it according to the manufacturer's suggestions in the user manual? Or did you say to yourself, "This is my computer, and nobody can tell me what to do with it! Why shouldn't I be able to submerge it in water? It's mine, right? Why shouldn't I write with a permanent marker on the monitor? Why shouldn't I stick lunch meat in the DVD slot? It's mine! It's all mine!"
If you did those things, you would be both right and stupid, wouldn't you? Sure, the computer is yours. And you can do what you want with it. The computer's designers aren't going to come after you to try to stop you. You can ruin the thing if you like.
But if you want to get the best use out of your computer, you'll follow the design instructions.
The same principle applies to you. Your life is yours…in a sense. You can do what you want with it. But if you do the opposite of what the Designer of life tells you to do, you're asking for trouble. For one thing you'll suffer the consequences for mistreating your life. Your life will stop working as it was meant to work. What's more, you'll have to answer to the Designer after your life on earth is all used up.
It's your life–don't be foolish with it.
The Message paraphrase puts it this way, "It's in Christ that we find out who we are and what we are living for. Long before we first heard of Christ and got our hopes up, he had his eye on us, had designs on us for glorious living." (Ephesians 1:11)
God had a purpose and plan for your life before you were ever born! Sure, you can choose your husband or wife some day, you can choose your career, hobbies, and many other things in life, but you can't choose your purpose! God put us here to worship Him, serve Him and others, and tell others about Him! It all starts with a relationship with Jesus! If you maybe don't know what that means, or have a question, let me know! I would love to share more with you!
A few years ago, I wrote a forty day devotional for students based on the Purpose Driven Life by Rick Warren. I plan on making them available again very soon. It will help guide you through some the best verses in the Bible for learning more about how we are supposed to live.
I will be posting more about this stuff in the future, but for now start with some of these verses:
Ephesians 1:11 – Romans 8:6 – Matthew 16:25 – John 10:10 – Romans 12:1-6 – 2 Timothy – John 3:15-24 – 1 Corinthians 2:7
- I'm still in Vermont! (until tonight)
- It's cold and raining, but the air is nice and allergen free.

That's a big deal for me!
- I added "Twitter" to my blog. It's in the top right side where it says "What I'm doing". It let's me update the world with "what I'm doing". I blogged about it last week here.
- Leah and I played Rockband 'til 3:00 in the morning on Friday night with Leah's sister Cassie and our new friends John, Kate, and Butter.
- I played the Bass on the easiest level all night. I also sang one song, then got kicked off and put back on Bass.
- We celebrated Greek Easter with Leah's fam all day on Sunday!
- The food was great! We ate lamb…ham…no spam…with the fam. (okay that was corny)
- I tried to find the hidden Vermont "safe place" for the un-infected from the movie I-Am-Legend, but apparently it doesn't exist.
- Northway church kicked off the REVOLUTION series this weekend. I heard it was amazing! God is doing some awesome things!
- UNITED Serves took care of all the child care for our adult REV event last night! They are awesome!
- Speaking of UNITED…IT's THIS SUNDAY NIGHT!!! WOOHOO!
FORGETTABLE VERMONT FACTS (I'm sticking with the whole Vermont theme)
- Montpelier, Vermont is the smallest capital city in the U.S. It's population is less than 9,000! They don't even have a McDonalds!
- Montpelier, Vermont is the largest producer of maple syrup in the U.S.

At least they have something going for them!
- Vermont has more cows than people!
- In Barre, VT (where Leah's family lives), there is an old law on the books requiring all residents to bathe every Saturday night. Washing on other days of the week is optional and left to the discretion of the residents.
- There is also an official law in Vermont that states that a woman has to obtain written permission from her husband in order to get false teeth. Seriously! look it up!
- The dome on the state capital building (pictured left) in Montpelier, VT is made of solid gold!
See you tomorrow for a brand new QUESTION FROM A STUDENT!
I love Vermont. Well, I love to visit anyway.
Leah and I are leaving for Vermont tonight to celebrate Greek Easter! I guess the Grecians don't like to celebrate it at the same time as the rest of the world. Oh well!

The name Greek Easter, when translated into the Kevin language means "feast". I can't wait!
Anyway, have you ever been to Vermont? I met a hot girl from there (Leah), got married there (to Leah), and bought maple syrup there. I do enjoy visiting…
Actually, the church in the picture above is the church that Leah and I got married in! Pretty cool, right?
Here are just a few of my observations about Vermont and it's wonderful people:
- They have four seasons…Winter, More Winter, Still Winter (a.k.a. Mud), Construction
- Their idea of a traffic jam is five cars trying to pass a logging truck.
- Many Vermonter's wear hunting clothes to social events….
- All you can find in Victoria's Secret is flannel.
- Most Vermonter's have more miles on their snowblower than their car.
- The town officials greet you on the street by first name.
- People use their car trunk as a deep freezer for their deer meat.
- The most effective mosquito repellent is a shotgun!
- Vermonter's design their Halloween costumes to fit over a snow suit.
- They have some of the nicest people, coolest small towns, and tons of fun stuff to do year round!

I don't like to promote or review movies on here, but I feel like the movie Expelled is worth checking out.
There used to be a day not too long ago when you would walk into a public school anywhere in this country to find mandatory prayer in every classroom, teachings about God and creation, great moral values being praised, etc… Today in public schools prayer is looked down on, students have to fight to have "Christian clubs", moral values are not a priority, and Creationism or Intelligent Design is said to hold no ground to evolution!
In the movie Expelled, Ben Stein gives a compelling argument for Intelligent Design. He shows how many professors and scientists of high-profile Universities across the country are coming to the conclusion that there is more proof for Intelligent Design (ID) than there is for Evolution. The problem is that when these scientists have tried to come forward with their new theory, they are being threatened to lose their job if they don't keep silent! The movie give a fair and balanced approach f just looking at the facts.
Enough of me writing…watch this video and decide for yourself if the documentary movie is worth checking out…PLEASE SERIOUSLY WATCH THIS…
Bueller? Bueller? Bueller? Anyone? Anyone? Anyone?

So, I officially became cool this morning when I got my own Twitter account! This let's me text message little "tweets" (yeah…def didn't come up with that) throughout the day that will post on my blog in the top right hand corner under the search box. See it? Keep looking…It says "What I'm Doing…". Find it now? I'll wait…
Okay…now that you found it…you can look there each time you check out my blog. You can learn all about my day…what I'm eating for lunch…what I'm looking at…Who I'm talking to…the license plate number of who just cut me off etc…
Brian is going to lose it when he sees that I figured out how to do this since he has been trying to figure it out for months now! I love it! I'll show him how, but I'll just have a little good clean fun first…

…you know you want to!
Check out this video…I promise that there are no scary elements to it! It is nuts what Tim Nolan does. Have you heard of him? It probably took many hours of having nothing to do. Pretty cool though…

CLICK HERE to view the other questions.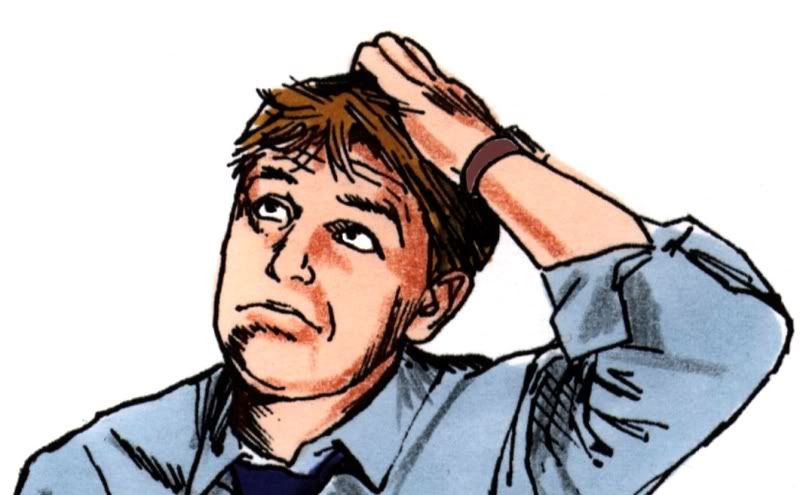 QUESTION: I feel like I don't have the same excitement for God that I used to have. How can my faith grow?
I love it when people ask this kind of question! It shows that they are serious about getting it right!
The truth is that there is not just ONE way that you can grow. Sometimes we look at certain "strong" Christians, and we say that we have to be like them and do what they do in order to grow. If they wake up each morning and read 20 chapters in the Bible, and then pray for two hours all before breakfast, then that doesn't mean that that is what you have to do in order to see yourself grow.
Here are just a few thoughts about what you could start doing: 
- Make a series of small commitments. If you read one Bible verse a day because before you never read anything in the Bible, then that is a step forward. If you pray for one minute a day because before you never prayed at all, then that is making a step forward. God is thrilled with one verse a day or praying for one minute a day because it is more than you were doing before! Keep building on those "baby steps", and years from now that one minute a day will turn into many many minutes a day! God is more concerned with your heart then anything else.
- Serve! Whether it is serving in the church, or serving in the community, God wants us to serve others! Just the fact that you have a computer and are reading this right now means that you have more resources than most of the world! Every time you serve someone else, you grow spiritually.
- Get connected! The "incubator" of spiritual growth is when you are connected with other Christians. This is why our church has connection groups! You can grow on your own, but the way that it is enhanced or put into overdrive is when you surround yourself with people that believe what you do and also want to grow! The church is a place to BELONG, BECOME, BE USED! (I'll talk more about that later)
- Ask the "HOW" question! When you come to church, UNITED, camp etc…, don't just come to be entertained. Come into it, and leave asking….HOW CAN I BE A DIFFERENT PERSON TOMORROW BECAUSE OF WHAT I LEARNED TODAY? James 1:22 says, "Don't fool yourself into thinking that you are a listener when you are anything but, letting the Word go in one ear and out the other. Act on what you hear!" As you grow spiritually, don't always expect an adult leader to tell you what to do. Always ask yourself how you an apply the truth from the Bible to your life. What did I learn today? What are some action steps that I can take to apply it to my life?
I'll end with this…God often uses the uncomfortable situations in life as growth opportunities. This might be talking to someone else about God, confronting a friend that is messing up, etc… It's in those uncomfortable moments or times when we take a risk for God, that He brings some of the greatest lessons for spiritual growth. So, next time you're at UNITED or church and you see that person standing by themselves not really knowing what to do, go take that growth step and hang out with them.
I will definitely write more about this in the future. There are so many other things that we can do!

- Is it summer or something?
- Red Sox have won four straight and are in first place!
- In case you haven't read my last 59 posts, we had Skillet, Thousand Foot Krutch, and Decyfer Down at Northway on Thursday night! Check out the highlights below!
- Sammy A. is a trooper for staying till 4am so that the place could get cleaned up! Thanks, man!
- Had someone pass out in the middle of our first Clifton Park service on Sunday. Had a second person pass out because of the stress. It was the strangest service ever, but we pulled through! They are both okay! Someone decided to break out in chorus when it happened. I seriously thought the world was ending for a brief moment.
- No more 80′s music for a while, not that that's a bad thing.

- Had almost 400 of Northway's volunteers get together last night! Buddy shared his vision for Northway and the REVOLUTION!
- They ran out of shrimp before I could get some. Grrrr!
- Thanks for letting me borrow the car while you're in CA, Brian! I still look younger.
FORGETTABLE FACTS
 - For some reason, this one seemed appropriate…
When opossums are "playing dead", they are not "playing." They actually pass out from sheer terror. When the threat is over, they mysteriously wake up. It's one of nature's mysteries!
- In advertisements, including newspapers, the time displayed on a watch is always 10:10. It used to be 8:20, but it looked to much like the shape of a frown.
- The king of hearts is the only king without a moustache on a standard playing card.
- The Eiffel Tower shrinks 6 inches in winter
- A sneeze travels out of your mouth at over 100 m.p.h. Seriously! Sneeze in front of a radar gun next time!
See you tomorrow for "Question From a Student"!
Last highlight post! I promise.

We can't wait to have the next concert! Are you in?
Here is a final video and some pics. Not only does the video show my amateur five minute editing skills, but it also…well, just watch the whole thing… (It's only two minutes!)
I'll be back with normal posts this week…including a brand new "Question From a Student"! See you then…
Way too much pointinggoing on in this pic…