Two more and then I promise I'll be back to normal posts!

I recently got off the phone with our concert promoter, who said that he got tons of positive e-mails from people saying how much they liked the concert. In fact, one of the e-mails were from a student that came by himself, and met two other random students. During one of the breaks, he asked his two brand new friends about what one of the bands were talking about with the whole relationship with Jesus thing. They told him right there what it's all about, and he accepted Christ later that night! He wants to bring his family to Northway now! Pretty cool stuff.
Here are more pics…
Dave was a little excited about all the equipment!
Sick stage!
Lots to clean up!
Come back tomorrow for one more video!
John, the lead singer from Skillet Left the stage after the big finale (see the first post), and literally had to be held up! He was ready to pass out from exhaustion! The crowd was screaming and chanting, ONE MORE SONG…ONE MORE SONG…ONE MORE SONG!!! (Just like at most concerts)
He then picked up his mic and went back out on stage. He shared all about Jesus and told everybody exactly what the Comatose Tour is all about. They are doing it to spread the news about Jesus! Skillet and TFK have been on the front lines of going where most Christians will never go… Music is one of the biggest tools that we have in reaching this next generation for Jesus Christ! After all, God gave us music!
The song that Skillet ended with had the basic message that "Jesus is our best kept secret admirer". I took that a couple of ways, but mostly that sometimes when we are lonely and hurting or feel like we don't have anyone to rely on, we oftentimes forget that our biggest SECRET ADMIRER is Jesus. Many times it is a secret because we either forget, ignore, or refuse to believe that Jesus is always waiting for us with open arms!
Okay…these videos are pretty bad quality (taken with a digital camera)

Here is the video… The song starts about 1 minute into the video…In the first minute, you will hear the tail end of John talking about Jesus.
First Re-Cap…
- Well over 800 people! Most of which have never been to Northway!
- We had about 10 exhibit/Merch tables set up from bands and local org's. 
- It was a 16 hour work day! Ouch!
- Some of us got to hang out with the bands and hear their testimonies.
- Some kids brought frying pans! Get it? "Skillet"! Funniest thing ever!
- We had fifteen security guards. We needed them! They are legit! Most of them could snap me like a twig. Thanks guys!
- My ears are still ringing!
- Has anyone seen Jeff Brady?
- Can we ever get through a concert or huge event without the fire alarms going off? At least it happened before the concert.
- These guys were there! Check them out!
- I love that the crowd screamed louder for Jesus, then they did for the bands!
Some pics… (more to come)
Okay…I look horrible!
 I love how three Rock bands travel around on a "secular" tour, and show people that they, to use their words…"love Jesus way more than Rock n Roll". I love how they leverage culture to show people the love of Jesus! Sounds a lot like Northway! Jesus did the same thing in the Bible over 2000 years ago! More about this stuff later…
Last night was amazing and crazy! So amazing and crazy that today and throughout this weekend, I will be posting some "highlights" from the show! I have some pictures, video, and re-cap's for you! I have a lot of "raw" footage, but I'll also put my video editing skills to work.

For now, here are a couple "bites" from last night…ENJOY…
Why not start with the end by showing the first Skillet finale-

Here's another SKillet song…

I know I said I was going to post a new "Question from a Student", but I've been too busy getting ready for the concert tonight!!

Sound of Life Radio Network is going to be broadcasting live from Northway Church today starting at 3:30pm! Click the link to listen online or tune into these FM stations:
94.9 Albany/Troy
90.7 Schenectady
89.7 Saratoga Springs
They will be interviewing some of our staff, so you should definitely check them out!
It's pretty exciting here so far! I got to hang out with John Cooper a little bit. He's the lead singer for Skillet. They are all really cool dudes (and girls)!
Hope you're coming out tonight!
Here are some pics so far:
I feel the need to give a special shout out to Steve, Jen, and Staci for making my night go a little better!
 Leah and I just got back from our adult Connection Group…and watching the Red Sox/Yankees game…and watching American Idol…and eating great hamburgers, hotdogs…and using potato chips to eat baked beans…and RUNNING OUT OF GAS (car gas) AGAIN!
Yep, that's right…I ran out of gas again! I left for our C-Group thinking that I had enough gas to get a few extra miles in before getting to the "5 cent cheaper" gas station . I say "I" because Leah will have nothing to do with my dumb decision to try and make it further than the three gas stations in town!

Well, sure enough my jeep began to do it's "cough" in the worst possible part of Rte 67 (for those of you who know where that is). First, I thought to call AAA, but then realized that I had already used up all my service. Then, miraculously one name came to mind…STEVE B! I called him and he was already in route to our C-Group and was more than willing to come rescue us! Staci drove, Steve held the gas can, and Jen laughed at me! Steve and I almost blew up when our hands accidentally touched and sparked in the exchange of the gas can.
They are my heroes! We got to make it to our first BBQ of 2008! Thanks guys!
Oh…I now also own my third gas can!
Can't wait for tomorrow! Skillet…Thousand Foot Krutch… and Decyfer Down are coming to Northway Church – Clifton Park!  I posted a video of Skillet HERE the other day, but figured I would also post one of TFK…okay actually two.
I love Christian music, and since I practically live in my car, I listen to music all day long. To be honest, sometimes I have all out worship experiences in my car. Can anyone else relate? Come on, don't be shy!
Anyway, when I was going through a rough spot about a year and a half ago, I came across a song from TFK called BREATHE YOU IN. (click the link for the lyrics) Let's just say that God used the words of that song to speak to me in a special way. I hope they play it tomorrow!
Play this video for the audio of the song. You should definitely also check out the lyrics as you play it. I INCLUDED A SECOND "ACTUAL MUSIC VIDEO" FROM TFK BELOW TO BETTER SHOW THEIR MUSIC STYLE!

And now another song to show their style of music!
CLICK HERE if you still need tickets! We will also have a radio station broadcasting live from NC-CP at 3:00 pm tomorrow.
CLICK HERE to view the other questions.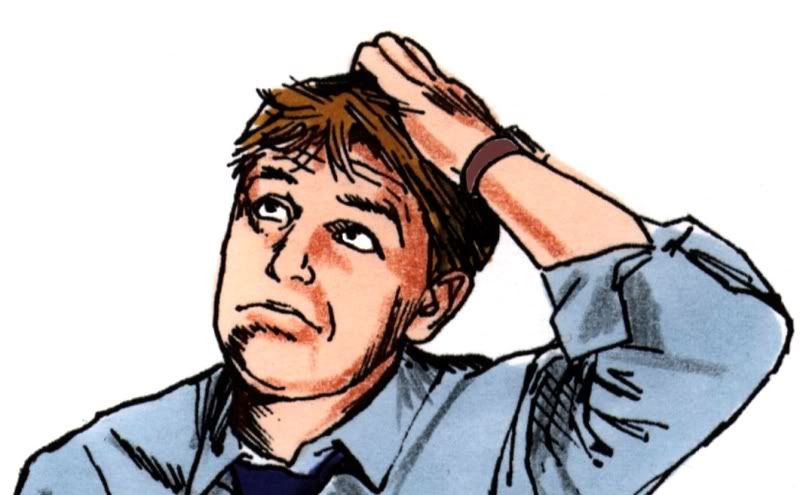 QUESTION: If Jealousy is a sin, why does the Bible say that God is a Jealous God?
 Great question! God does not sin, right? We always learn that jealousy is a sin. Would that mean that God sins since the Bible says that God is a jealous God? Many people try to use this argument in order to cause Christians to doubt whether or not the Bible is true.
 The Bible talks about jealousy in a couple different ways.
Here is where the Bible talks about wrong jealousy vs. good jealousy:
Galatians 5:19-20mentions jealousy as one of many sins that result from us following our sinful desires instead of following God's plan for our lives.
Exodus 20:4-5 says, "Do not make idols of any kind, whether in the shape of birds or animals or fish. You must never worship or bow down to them, for I, the LORD your God, am a jealous God who will not share your affection with any other god!" This verse is in the chapter where God gives us the Ten Commandments, one of which is to not worship any idols.
So, does that mean that God is sinning when He says that He is a jealous God?
The answer is that there are two different ways that you can be jealous. One is a good jealousy, and one is a wrong jealousy.
The jealousy in the Galatians verse is talking about being envious of someone that has something that we don't have. Maybe someone else has a newer car, better athletic ability, better looks etc… Wrong jealousy kicks in when we are not satisfied with what we have, and instead want something that someone else has. We even can end up not liking that person as a result. Many lives have been lost as a result of jealousy.
The jealousy in the Exodus verse is totally different. God is not jealous because He wants something that He doesn't have. God is jealous when something that belongs to Him is given to someone/something else. In Exodus, God is talking about people making idols and bowing down and worshiping those idols instead of giving God the worship that belongs to Him alone. For example, if I catch someone flirting with my wife, then I have every right to be jealous because I am the only one that has the right to flirt with her. The same thing goes for her too. Being jealous for something that belongs to you is not a sin! Jealousy is a sin when it is for something that does not belong to you.
Worship, praise, and honor belong to God alone, since only He is truly worthy of it. Therefore, God is rightly jealous when worship, praise, and honor is given to anything else.
Come back on Thursday for another question!
- I had a challenging but great week!
- It's hard having cars that all need to be worked on at the same time.
- BIRDS! (see last weeks re-cap)
- I started running over near Coons Crossing. It's a bike path surrounded by swamps and ponds full of turtles. It's nice and private so when I am gasping for breath, I don't have to disturb my neighbors dinner. Yeah…I'm out of shape.
- I took Leah there for a nice walk. She picked/up-rooted some kind of plant. I caught a turtle, but she got upset when I put it on it's back to take a picture. I wasn't going to leave it like that! The turtle was pretty cool about it. I named him Dino.
- Church was awesome as usual! We learned all about parenting. The bands played a U2 song!
- I had someone tell me that I look much younger than someone else on staff that is pretty much the same age as me. It wasn't true, but was pretty funny. I won't mention Brian's name.
- VERTICAL and NINE12 went very well last night! The DVD series we are going through has been really great.
- I had them submit questions that they have about God and their faith. We want to use them to direct our curriculum's in the future and also just to answer some of the questions they have!
- I will be posting a "Question From a Student" tomorrow and Thursday. Come back to check it out.
- It's Spring break and I have to work! It's just part of life I guess…

FORGETTABLE FACTS:
-The football huddleoriginated at Gallaudet University — the world's only accredited four-year liberal arts college for the deaf — in the 19th century when the football team found that opposing teams were reading their signed messages and intercepting plays.
- Of all the words in the English language, the word "set" has the most definitions.
- A lump of pure gold the size of a matchbox can be flattened into a sheet the size of a tennis court.
- The sound of E.T. walking was made by someone squishing her hands in jelly.