Archive for November, 2008
- CLICK HERE to see why Leah and I are doing the "25 Days Of Christmas blogging" thing.
- Can't wait to have Leah post on here too!
- I officially switched my blog design over. It's still under construction, but what do you think so far?
- It's mid-Novemeber and we still haven't used our heat! We are going to try and make it until December. Don't you hate that fresh-out-of-the-shower feeling when it's freezing cold?
- I can't believe how much gas prices have dropped! Cumberland Farms in Clifton Park (next to the church plaza) has the cheapest gas around!
- Did they announce who was elected president yet? (just kidding)
- I'm on my way to New York City right now for our Middle School camp planning meeting. You can never plan too early!
- We made a huge concert announcement last week! Hawk Nelson will be at Northway with the World Vision Youth Explosion Tour on February 23rd. CLICK HERE to buy your tickets online right now!!
- Leah got to pick a movie to watch last week, and she picked The Notebook! My tear glands are still swollen. Do we even have tear glands?
- Lou and Jean Venditti are amazing people!
- Why do all the commercials featuring Turkeys make me laugh so much?? I love the noise turkey's make! Gobble gobble gobble.
- Speaking of animal noises, Northway corporately made goat noises during the weekend services.
- I went to a RPI v Princeton hockey game. I got a lot of ideas for our "Very Nerdy Christmas Party" that we are doing for UNITED LIVE in Decmeber! haha… (just kidding again)
This weeks pic picks:
Why women live longer than men!
Hawk Nelson and the World Vision Youth Explosion Tour is coming to Northway on February 23rd!!
Below is a Hawk Nelson music video of their song "Zero". The band had a close friend that committed suicide. Also, around the time of the incident they had spoken to many teenagers that were struggling with the thoughts of suicide.
This song was written shortly after.
Do you remember my post from a couple weeks ago about my decision to exercise and eat better? (Check it out HERE)
Well, I found my solution from a real 1982 video that I found.
I just got done moving my boogie body. Will you try this?
Why the whole Christmas blogging thing?
Oh…why thanks for asking!
Simply put…It's because I love Leah! No seriously!
You see…Leah loves Christmas! She loves it! She likes sparkly snowman ornaments, decorating Christmas trees in November, hot chocolate, wrapping empty boxes for display, and so much more. What do I like? I like Christmas cookies.
As I reviewed my 2007 year, which was a great year by the way, I found that I didn't really get in the "Christmas spirit".
This year, I want to make sure that I do. I want to make sure that I'm right alongside Leah as we find empty boxes to wrap, as we bake pine cones and put sparkly glitter stuff on them (Oh yeah…we've already collected over 100 of them this Fall), as we shop for the perfect tree, as we dress one of our friends up as Santa for a photo shoot, and as we bake Christmas cookies for the neighbors.
I like to blog. What would be better than documenting the 25 days leading up to Christmas? If I don't get into the Christmas spirit by doing that, then I don't know what to tell you.
So…Some of you will probably call me a dork. Probably true, but I don't care. Some of you will boycott my blog. I don't care. Some of you will throw sharp objects at your computer screen. I don't care, but I think that's dumb. Some of you will read my blog no matter what. Thanks mom. Some of you will get into the Christmas spirit with me, and THAT…makes it A SPARKLY CHRISTMAS MIRACLE.
I'll still blog about random stuff that no one cares about, church stuff, family stuff etc…, but each day it will just have a Christmas flavor or twist to it. Tons of videos.
Leah will be making her blogging debut in December as well! She will make a great bloggererer. Why? Because she is one of the smartest and most talented people that I have ever met, and she doesn't say stupid stuff like "bloggererer"!
Now scroll down and check out my Rockband 2 video that I posted last night!
Personally, I am not a "video game person". Are you? I could care less. I think that might be one of the 7 1/2 reasons that Leah married me.
Well, the new craze in the video game industry are the "music related" games. Guitar Hero, Dance Dance Revolution (not so popular anymore), and now Rockband and Rockband 2. Have I played them? Yes, and I can hold my own as long as I'm the bass player on the easy level. DDR is a different story. I know not to even try it.
Last night at UNITED, I was working up a sweat in the Middle School room while we were cleaning up. I came over to the High School area and the video below is what I observed.
You know that feeling you get after you eat a piece of mouse bread? Well, that's the best way to explain the feeling I would have if I had to play three hours of Rockband…haha
Can someone please agree with me?

Check it out: (This video features fellow bloggers Dave (on guitar) and Jeremy (Don't really know what he's doing…haha)
Is it an event? Is it a concert? A conference?
Well, I guess that you can say it's all three!
Here's the deal…
What? World Vision Youth Explosion Tour
When? Monday, Februry 23, 2009 at 6:00pm
 Who? Four bands including one headliner and one dynamic speaker.
Who's the headliner? HAWK NELSON!! (CLICK HERE to view their site)

Who's the speaker? Joe Baker
This must cost a fortune, right? Nope! $10 per ticket!
Basically, this is going tobe a HUGE event! World Vision is an incredible organization! They have a passion for children and teenagers all across the world! The Youth Explosion Tour is partnering with them to make this event happen.They have a desire to get into the Northeast and called us to do it!
Tickets are already available at itickets.com by clicking HERE! Get your tickets ahead of time!!!
More info, graphics, e-invites etc… to come soon!!! Spread the word!
I find it hard to believe, but if you've never heard of Hawk Nelson, then here's a couple of their music videos… (Also, this weekend, I'll post a couple more of their videos)
Don't forget that UNITED is tonight at 6:30pm in Clifton Park! We are making a HUGE concert announcement!! Think BIG!
—————————————————————————-
Question From A Student
(Click HERE to view other questions)
QUESTION: Is it God's will for us to get sick?
This is kind of a continuation of last week's question, "Why do bad things happen to good people?". I got asked these types of questions the most. We all wonder about this stuff sometimes, especially when either we or a family member or friend is sick or hurt.
God is sovereign. All that means is that God is powerful or "mighty" over everything. He has the power to do literally anything that He wants. Amazing thought, right? The problem is that we in our human minds can't comprehend that. We are finite. Naturally the result of trying to think about what all that entails causes us to come up with questions.
That means that God can do either of two things:
1. He can directly CAUSE something to happen.
2. He can passively ALLOW something to happen.
 For example, God caused the creation of the perfect, sinless Adam and Eve, then He allowed them to rebel against Him. He did not cause them to sin and He certainly could have stopped them, but He chose not to for His own purposes and to bring about His perfect plan. God knew that if He "caused" them to stay perfect, then Adam and Eve would have no true reason to love God. Love requires the "choice" to love. Make sense?
The sin of Adam and Eve brought every type of evil to the earth – both moral evil (sin), and natural evil (sickness and natural disasters etc…). The word "evil" literally means to perverse something that was originally good. In the case of sickness, illness is a state where good health is missing.
When Adam sinned, he condemned all of humanity to suffer the consequences of that sin, one of which is sickness.
"Against its will, everything on earth was subjected to God's curse. 21 All creation anticipates the day when it will join God's children in glorious freedom from death and decay. 22 For we know that all creation has been groaning as in the pains of childbirth right up to the present time. 23 And even we Christians, although we have the Holy Spirit within us as a foretaste of future glory, also groan to be released from pain and suffering. We, too, wait anxiously for that day when God will give us our full rights as his children,  including the new bodies he has promised us." Romans 8:22-23
Even though we live in a cursed world, God still uses that pain oftentimes for good. The gospels (Matthew, Mark, Luke, and John) are loaded with situations where Jesus used sickness to reveal the fact that He truly was the Son of God.
When illness does come, it may not be the result of God's direct intervention in our lives, but is rather the result of the fallen world, fallen bodies, and poor health and lifestyle choices. God wants us to do our part to be healthy. Either way, God oftentimes uses our sickness to teach us something.
I can think of countless situations where through sickness and hardships, people grew closer and closer to God, and it changed their lives for the better.
So…Sickness is definitely the result of the Fall of man into sin, but God is very much in control and He DOES often determine how far evil can go (just as He did with Satan and Job's trials (Book of Job) —Satan was not allowed to exceed those boundaries). He tells us He is all-powerful about fifty-six times in the Bible, and it is amazing to see how His sovereignty dovetails with the choices we make (both bad and good) to work out in a perfect plan.
"And we know that God causes everything to work together F35 for the good of those who love God and are called according to his purpose for them." Romans 8:28

For those who are Christians and are suffering with illnesses such as cancer etc…, the knowledge that they can glorify God through their suffering tempers the uncertainty as to why He has allowed it, something they may not truly understand until they stand in His presence in eternity. At that time, all questions will be answered.
That's right, but if you're a student, then you have to wait until tomorrow night at UNITED to find out! Sorry, but it will be worth it!
Everyone else…I will make the HUGE announcement Thursday morning on my blog. Well, maybe even late Wednesday night.
Think BIG…No…think even BIGGER!
It is more than just a concert!! I can't handle the suspense!
- 25 Days of Christmas Blogging starts on December 1st!!
- For 25 days, every thing I post on here has to have some mention of Christmas. I'm sure that there will be lot's of clips from my favorite movie of all time! That's right! Lot's of clips from Elf! Lot's of blog videos too!
- Christmas is Leah's favorite thing ever! I'm doing this for her. I've got to get into the Christmas spirit.
-  Oh yeah, one more thing…Leah is actually going to do some guest blogging soon!
- Have you noticed that most stores have skipped Thanksgiving altogether? Everything's already about Christmas!
- I guess it's brilliant on their part. It get's everyone out spending money early.
- The poor pilgrims got the shaft this year.
-  Great service this past weekend! "Sometimes we let culture eclipse the gospel." Amazing point.
-  I'm giving my blog a facelift! Over the next few days, I will be testdriving a couple of designs. This is a new world for me. It's much harder than I thought to work with php files. What is php anyway?
- I posted three videos from UNITED LIVE this past week! Make sure you scroll down and check them out! The last one is the full message from Aaron Cavin!
- Our UNITED LIVE Christmas party theme this year is "A Very Nerdy Christmas". I won't have to dress up.
- Northway Student Ministry has been blessed with the world's best adult leaders! Give them a round of applaus! Seriously, who cares who is around you!
—————————————–
This week's pic picks are illusions:
Okay…we need full participation here. LET ME KNOW YOUR ANSWERS, or if you're stumped!
1. Stare at the bus below. Which direction is the bus traveling in?
2. Are the lines below parallel or not?
3. The guy on the left is angry, the lady on the right is not. Get up from your computer and step back 10-12 feet. What happens?
4. Can you find the face in the coffee beans? It's really there!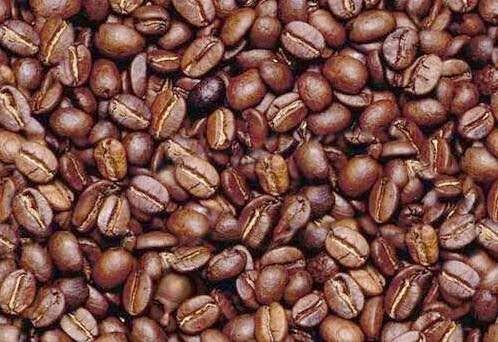 For the next few days, this blog will be completely overhauled! New design etc…
My "bloggingness" will not be affected. That means that I will still be posting stuff as usual.
What you see now is not the finished product!

I'm trying the whole web design thing and I'm not very good at it. haha I'm bouncing back and forth between a few options.
 Thanks!