CLICK HERE to view the other questions.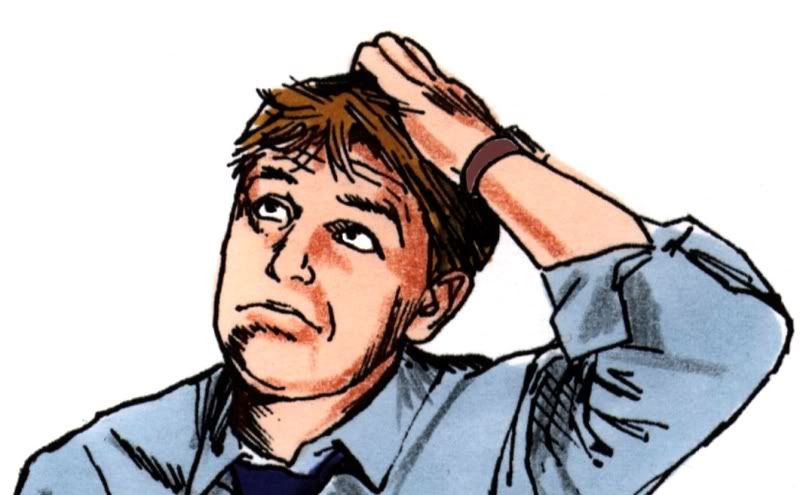 QUESTION: How do you really know what is actually right from wrong and know how to live?
God created each of us so complex! No one in the whole world is the same! God did however create us all with a conscience – the ability to know right from wrong. Even further, God gave us His Word to use as a map to show us how to live this life.
The secret to finding meaning in this life lies with God. Therefore, the only logical thing to do is to obey and follow him. After all he designed the world we're living in. No one knows it as well as he does. So why would we listen to anyone else–including ourselves–in deciding how to live in this world?
Do you have a nice computer or game system? If so how do you treat it? Do you try to take care of it according to the manufacturer's suggestions in the user manual? Or did you say to yourself, "This is my computer, and nobody can tell me what to do with it! Why shouldn't I be able to submerge it in water? It's mine, right? Why shouldn't I write with a permanent marker on the monitor? Why shouldn't I stick lunch meat in the DVD slot? It's mine! It's all mine!"
If you did those things, you would be both right and stupid, wouldn't you? Sure, the computer is yours. And you can do what you want with it. The computer's designers aren't going to come after you to try to stop you. You can ruin the thing if you like.
But if you want to get the best use out of your computer, you'll follow the design instructions.
The same principle applies to you. Your life is yours…in a sense. You can do what you want with it. But if you do the opposite of what the Designer of life tells you to do, you're asking for trouble. For one thing you'll suffer the consequences for mistreating your life. Your life will stop working as it was meant to work. What's more, you'll have to answer to the Designer after your life on earth is all used up.
It's your life–don't be foolish with it.
The Message paraphrase puts it this way, "It's in Christ that we find out who we are and what we are living for. Long before we first heard of Christ and got our hopes up, he had his eye on us, had designs on us for glorious living." (Ephesians 1:11)
God had a purpose and plan for your life before you were ever born! Sure, you can choose your husband or wife some day, you can choose your career, hobbies, and many other things in life, but you can't choose your purpose! God put us here to worship Him, serve Him and others, and tell others about Him! It all starts with a relationship with Jesus! If you maybe don't know what that means, or have a question, let me know! I would love to share more with you!
A few years ago, I wrote a forty day devotional for students based on the Purpose Driven Life by Rick Warren. I plan on making them available again very soon. It will help guide you through some the best verses in the Bible for learning more about how we are supposed to live.
I will be posting more about this stuff in the future, but for now start with some of these verses:
Ephesians 1:11 – Romans 8:6 – Matthew 16:25 – John 10:10 – Romans 12:1-6 – 2 Timothy – John 3:15-24 – 1 Corinthians 2:7
3 Responses to "Question From a Student (#6)"