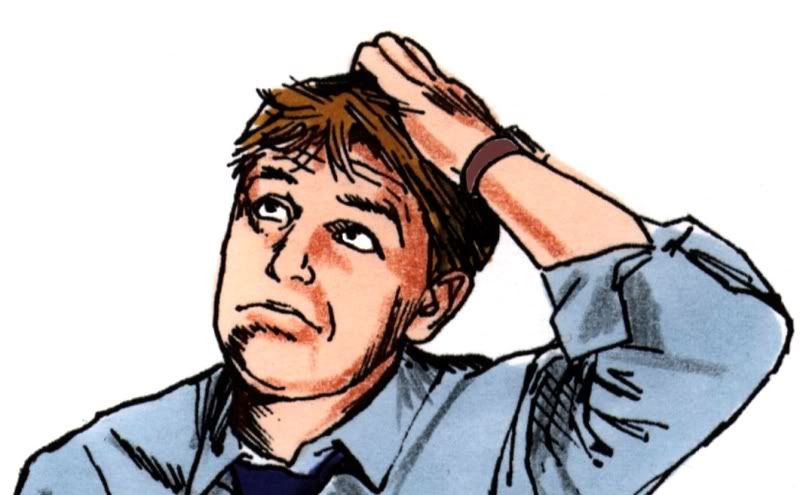 I am going to be started a new series of posts for my "Question From A Student" category very soon. I recently asked students to submit some more questions that they have about God, the Bible, and life in general.
Below is a list of some of the questions that were asked more than once. (The number represents how many times it was asked) Not all of them are listed. Some students submitted multiple questions.
- Why are we here on this earth? (16) (Also…What is my purpose?)
- Why does God love me? (8)
- Why do bad things happen to good people? (7)
- Once I have found who I am in this life, how do I stay true to God? (4)
-  Why hadn't God showed Himself to me until this past summer? (4)

- When will God come back? Am I safe? (6)
- Is the Bible really true? (7)
- Does God have a physical body? (3)
- What was God doing before He created the Universe? (2)
- Is it wrong to question God? (2)
- Why did God seem so evident in the Old Testament, but so distant today? (2)
- How long is eternal? (2)

- I am so lost. I do not know where to turn. What can I do to feel like I belong? (5)
- I accepted Jesus, so why am I still scared? (4)
- Why is it okay for God to demand that we worship Him? Isn't that a sin? (2)
- Why don't we always feel happy and reassured about our salvation? (4)
- I have tried to listen to God, but He won't speak to me. What can I do to hear him better? (4)
- Why does God care about me if I am just one of so many people in the Universe? How is that possible for Him? (5)
- Where did we come from? (7)
- Why doesn't God answer me when my family is in need? (2)

- When I read the Bible, where do I start? (2)
- How do I figure out God's will for my life? (6)
- Did God really create us? (4)

- Is there a way to become more devoted to Jesus, when I have so many distractions? (6)
- Am I going to heaven when I die? (4)
-  How can I make my dad love me? (2)
-  I have so many options after school for college. How do I choose? (2)
-  Is hell a real place? (3)

- What can I do to help at church? (3)
- How do I know that my boyfriend really loves me? (2) (Also girlfriend)

-  What advice do you have about dating? (8)
Anyway, this can give you an idea of what is being asked. I love it when students ask questions! There are many others that I didn't post.
My biggest concern is that I'm afraid that so many students are going to the wrong places to find their answers! We need to do our part as leaders and parents to find out what they are asking, and then give them answers from God's love letter to us – the Bible!
DO YOU HAVE A QUESTION ABOUT GOD, THE BIBLE, OR LIFE? Whether you're a student or adult, feel free to leave a comment. You can put "ANONYMOUS" as the name. You can also make up an email address as well!

3 Responses to "Questions That Students Are Asking"