———————————————————-
Tomorrow, I will show you what I will do when we own a home. (If that ever happens) You will be WOWED! Ever heard of the song Amazing Grace? Come back tomorrow and see what I'm talking about!

———————————————————-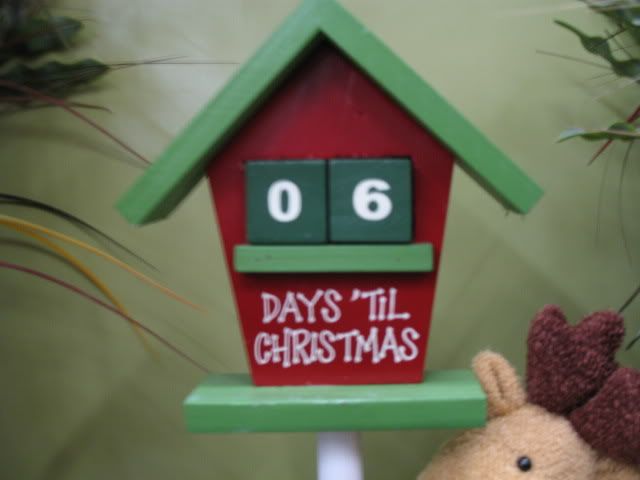 Today we are going to make the best tasting Christmas cookies you will ever have! Don't think they will be the best? Well, make them so you can taste them and see! These cookies are my "diet downfall" every year. You can't just eat one or two or three or four…
Here is the recipe:
What you need:
2/3 cup margerine/butter – 3/4 cup sugar – 1 TSP Lemon Extract – 1TSP Vanilla Extract – 1 Egg – 4 TSP Milk – 2 Cups Flour – 1 1/2 TSP Baking Powder – 1/4 TSP Salt
Directions:
Cream together butter, sugar, extracts, egg. Mix in milk. Blend in dry ingredients. Divide dough in 2 parts. Refrigerate at least 1 hour. On floured surface, roll dough, cut with cookie cutters. Bake on greased sheet @375 degrees for 6-8 minutes (based on how light or dark you prefer them to be). Best to double batch and divide into four parts to cool.
Here is the very amature instructional video:

5 Responses to "Day 19: Video: The Best Christmas Cookies"