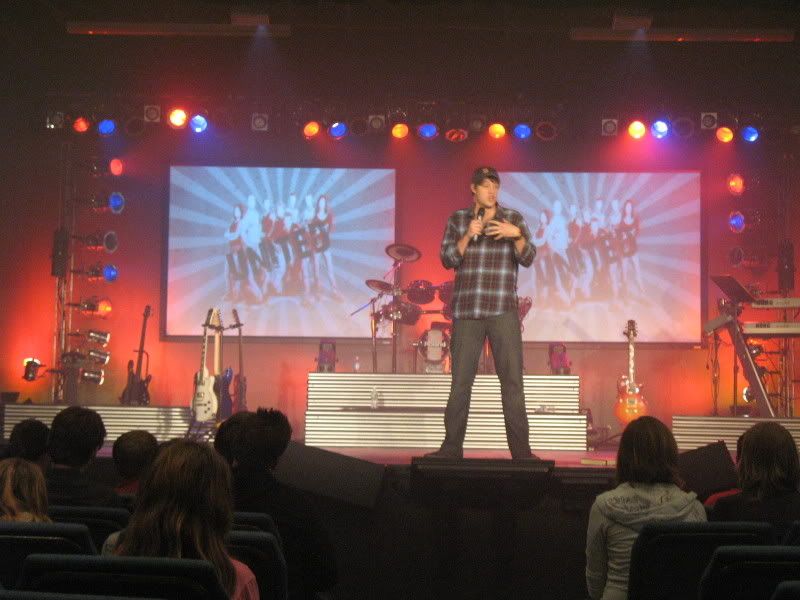 Aaron Cavin. What else can I say? God has used his life so much to impact our students at Northway, as well as thousands of other students across the country!
Aaron recently just started Life Community Church in Quincy (Boston), MA. God has given him a clear calling to the Northeast.
I became friends with him in the past couple of years since he was speaking at our High School camp. Basically, most of our student ministry growth in the past two years can be traced back to what God did through Aaron at camp. It is an incredible story.
Please pray for Aaron and his team as he continues to serve our God.
You wanted it…you got it… Here is the full message from this past Wednesday night.

UNITED LIVE – Aaron Cavin Message 11-5-08 from Kevin Murrell on Vimeo.
The Red Sox won the World Series last year with ease. The Patriots had their best season ever (but lost). The Bruins did pretty well, but it's hockey. The CELTICS JUST WON THE CHAMPIONSHIP LAST NIGHT!
I watched the Celtics absolutely CRUSH the Lakers last night with the other guys on the church staff.It was some good times. Tons of late-night pizza, games of P-I-G and knockout, and laughing at Kevin Garnett's emotions (see video below). Everyone their last night was pulling for the Celtics. Why? Because EVERYBODY (even Yankee fans) loves the city of Boston!

I love Boston! I was born and raised just outside the city, and love everything about it. From the history, to the sports (Red Sox), to the tons of stuff to do, you can never get enough of that city. I would try to avoid the subway elevators, though.
Sorry, I'm getting off topic. THE CELTICS WON LAST NIGHT!Pierce, Allen, and Garnett made an unstoppable force all season. They earned the championship!
My absolute favorite quote after the game was made by Kevin Garnett while he was slow-dancing with the ESPN reporter.  He said, "Ah bobby booboo boo baba, mama!"
Here, see for yourself:

I guess that I would probably say the same thing too if I won. Ahhhhhhhhh, maybe not!