Posts Tagged 'Casting Crowns'
————————————————————–
Come back later today to read about one of my biggest Christmas memories from growing up! I will challenge you to do something!
Tomorrow will be the final post of 25 Days of Christmas Blogging! Leah and I have a special short video to post just for you! 
Also, keep our student ministry in prayer tonight as we take over 30 students out for Christmas Eve after our services at Northway! We want to make this extremely special for them, since they don't have anywhere to go for Christmas!
————————————————————–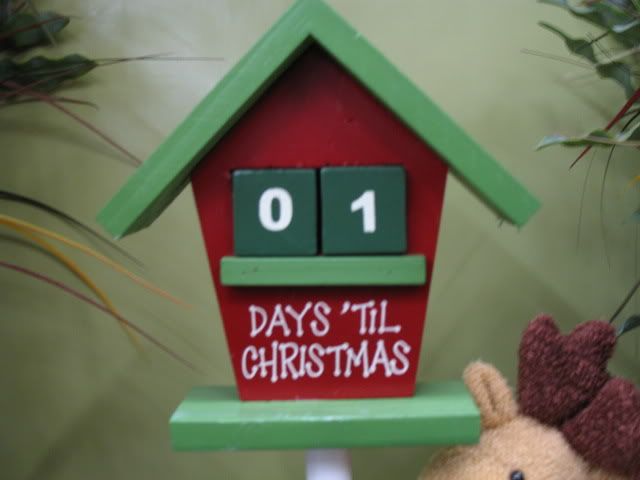 For today's first post, I want you to listen to the song "While You Were Sleeping", by Casting Crowns. Many of you probably already know it, but this song helps keep things in perspective. It gives the "bigger picture". I love that about Casting Crowns. They "preach" through their music.
 (Perhaps another reason I like Casting Crowns is because their lead singer, Mark Hall, was a student pastor turned singer, JUST LIKE I AM! I feel like I can relate!)
Watch the video, or just listen to the song and use the lyrics box below it to follow along. Either way, focus on the words of the song.

(Use the controls on the right side of the box below to pause or control the speed of the lyrics)

Lyrics | While You Were Sleeping lyrics
—————————————————————-
I'll see you back later today for a post about one of my biggest Christmas memories!
I've been working on a new "Question From a Student" post for next week about Christian music vs. non-Christian music. Haha! That should be interesting!

You should check it out next week!
Anyway, that has caused me to study and reflect about what we let influence us as a Christian. So many times we go to church, or we read the Bible and pray and God speaks to us about getting our lives straightened out. Students make decisions at camp or at UNITED to live for God, but then go home and never change anything. When we accept Christ into our lives, there is to be a change that takes place. We have the "old life" (the way we were before we accpeted Christ), and the "new life" (the life as a Christ-follower).
Basically, if the things that we pour into our lives and the things that we ALLOW to be poured into our lives only remind us of the "old life", then those are the things that we need to stay away from. If we pour "new life" stuff in to our lives, then that will help the "new life" stuff to come out and we will better honor God.
 I've been reading in Psalms and the first chapter hit me hard as I was thinking about all of this stuff. When we start feeding that "old life", it usually gradually gets worse and worse. In the verses below, notice that the man was walking, then standing, then sitting where he shouldn't have been. That is what happens when we gradually feed our lives with stuff that goes against the "new life".
 Psalm 1 – 1 Blessed is the man who does not walk in the counsel of the wicked or stand in the way of sinners or sit in the seat of mockers. 2 But his delight is in the law of the Lord, and on his law he meditates day and night. 3 He is like a tree planted by streams of water, which yields its fruit in season and whose leaf does not wither. Whatever he does prospers. 
I came across a new music video by Casting Crowns called "Slow Fade". Mark Hall is the lead singer for that band and was a youth pastor for many years. He writes songs that have amazing stries and principles in them. This particual video tells the story about how our actions affect those around us and it always starts with a slow fade like in the verses above.
I'll be blogging more about these ideas, but for now check out this new music video. It's a little different (

), but speaks truth.