Posts Tagged 'Christmas party'
———————————————————-
Wow! 11 days left and I have sooooo much Christmas stuff to blog about!! I might have to start doubling up like I did yesterday!! Have you checked the previous posts yet??You need to catch up if you just got power back like I did!

Are you taking the JOY CHALLENGE?
———————————————————–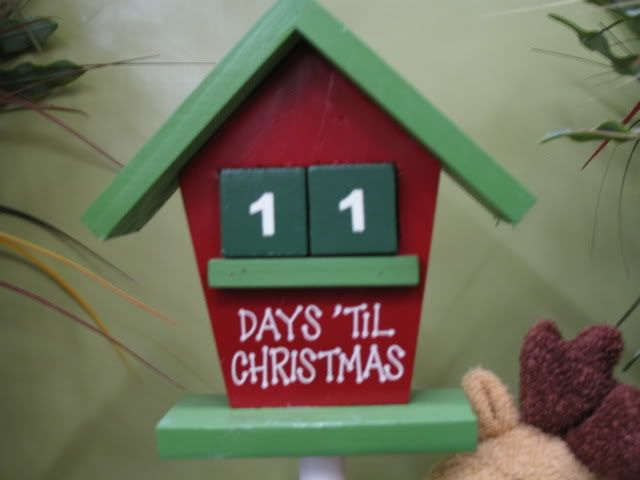 Last Wednesday was our UNITED LIVE "A Very Nerdy Christmas" party! We had over 250 students come out for the event! It was amazing!
God is doing some incredible stuff with Northway Student Ministry!
Below is the first 10ish minutes of our service! I was looking through over 400 pictures that were taken, and I loved seeing the laughter and smiles on students faces! I will post some on our Myspace page!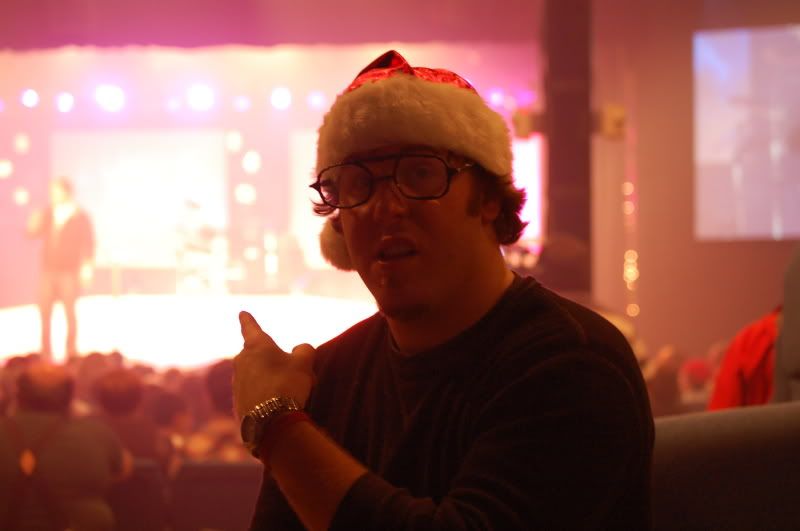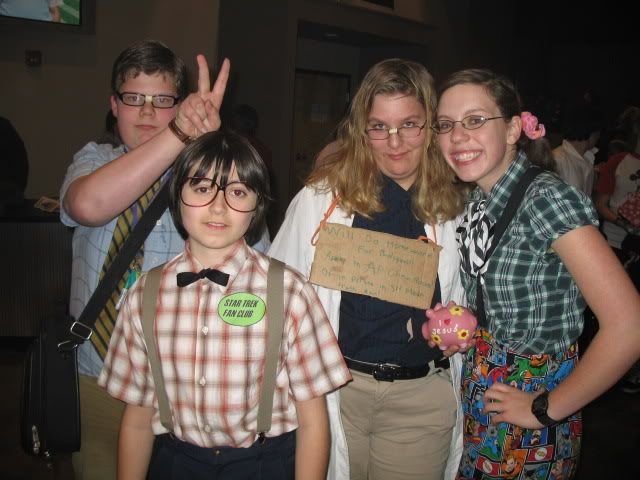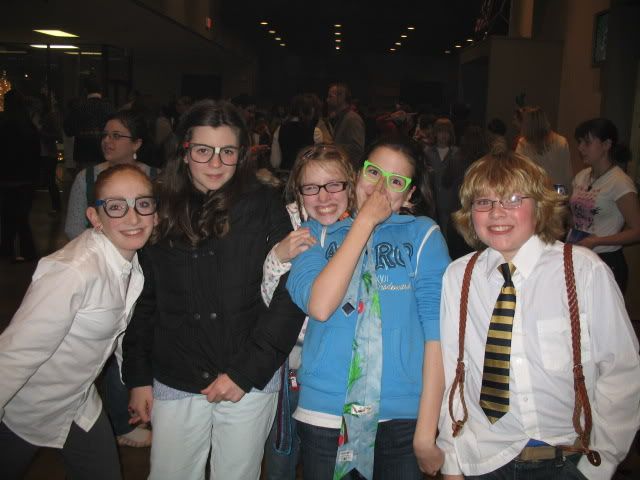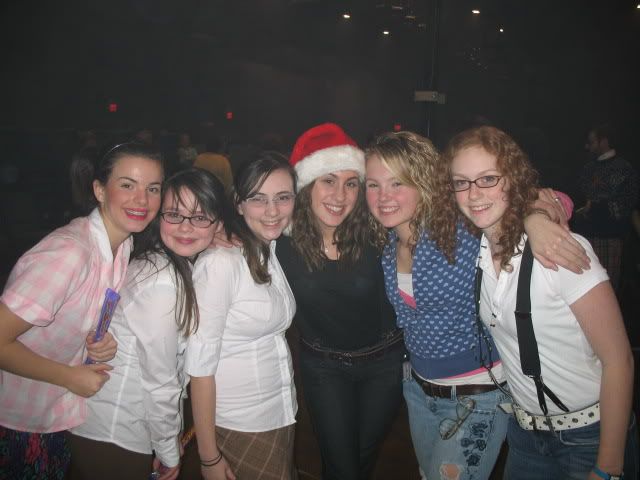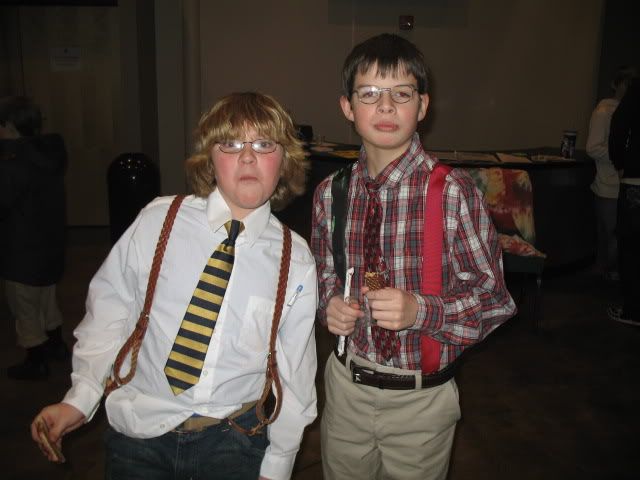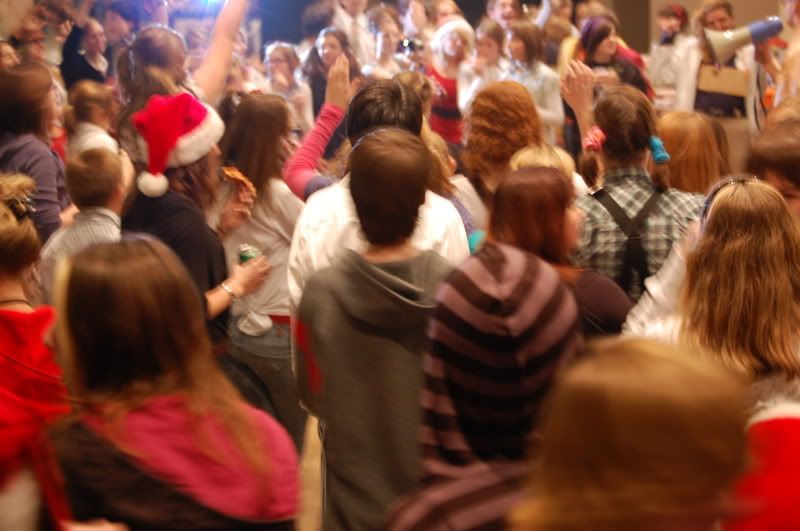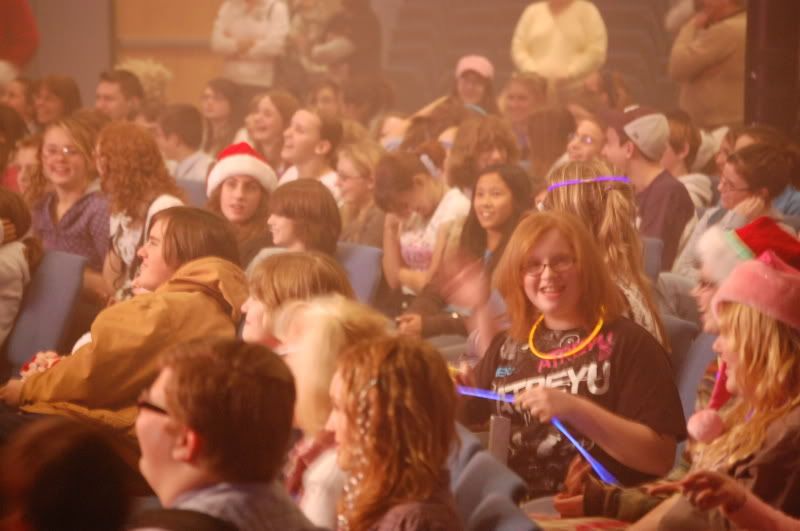 In this video:
- See our student band play a Tran Siberian Orchestra song.
- See me come out for the ending of the song in a Santa suit playing a Rockband guitar! I lived out one of my dreams!
- See the wonderful return of Nerdy Perry with a guest appearance of his older brother, Nerdy Andy! Sooooooooo funny!
It will be sooooo worth it for you to watch every second of this video!
*Don't forget that this is not in any way an "official" video of Northway Church!*

UNITED LIVE Nerdy Christmas (12-10-08) from Kevin Murrell on Vimeo.
————————————————————
The UNITED LIVE Christmas Party was amazing last night! We had more students then we have had all year! God moved in an awesome way! I got to live our one of my lifelong dreams of playing the lead guitar to the Tran Siberian Orchestra! Come back tomorrow for a special Christmas video from UNITED LIVE!
————————————————————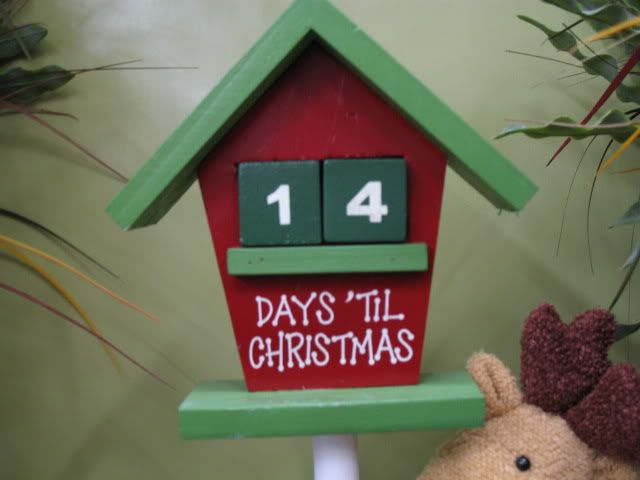 (A Vlog is short for "Video Blog"…Don't worry, you'll learn) On monday night, our adult connection group met. It was Northway Church connection groups at it's finest. Chad would be so proud! We hardly had what you would call a "normal" connection group meeting. Why? BECAUSE IT'S CHRISTMAAAAAAAAAAS TIIIIIIIIME, silly!!
That's right! We had our connection group Christmas party at our place! We all had to dress up in some kind of cheesy Christmas attire. Not everyone scored high on the participation section. You will see in the video who was "too cool for school".
In attendance:
- Brian and Libby with baby Avery.
- Steve and Jenn with baby Andrew.
- Andy and Staci with baby "soon to be born" (That's the baby's current Indian name).
- Phil minus Melissa plus a really cool shirt that I want. We all missed you Melissa!
- Kevin and Leah with the Christmas Butt Ham.
Here is the video:
(This video may not be viewable at first…There was some trouble with it processing, but it should be fine in a little while)