Posts Tagged 'Lift Student Ministries'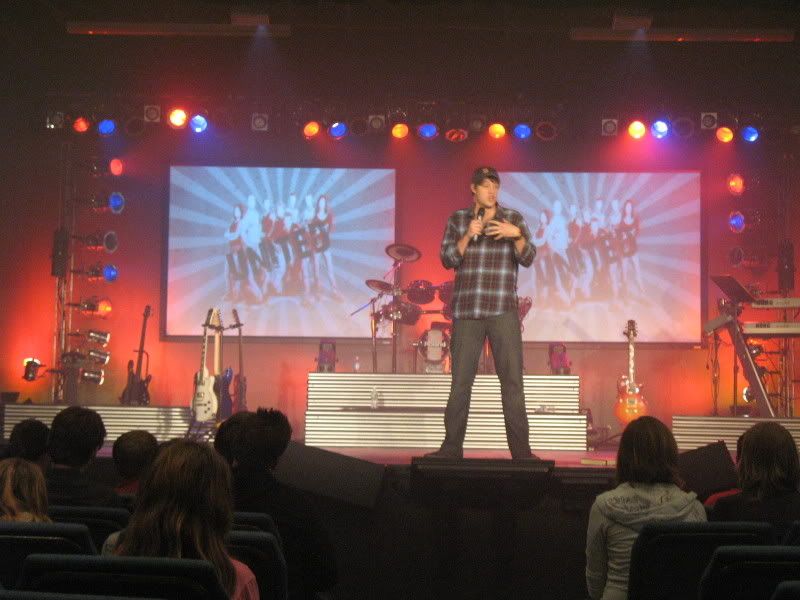 Aaron Cavin. What else can I say? God has used his life so much to impact our students at Northway, as well as thousands of other students across the country!
Aaron recently just started Life Community Church in Quincy (Boston), MA. God has given him a clear calling to the Northeast.
I became friends with him in the past couple of years since he was speaking at our High School camp. Basically, most of our student ministry growth in the past two years can be traced back to what God did through Aaron at camp. It is an incredible story.
Please pray for Aaron and his team as he continues to serve our God.
You wanted it…you got it… Here is the full message from this past Wednesday night.

UNITED LIVE – Aaron Cavin Message 11-5-08 from Kevin Murrell on Vimeo.
We made it! Over 70 people in 3 non-A/C vehicles and 2 A/C vehicles. I bet you know what vehicle I was in…nope! I was on the bus, but at least I didn't get "thrown under the bus". Get it? haha
Anyway, enough embarrassing myself! We are having a great time so far! For camp weeks, Mondays are always the slowest, but you couldn't tell that if you saw our students! I am so proud of them! Out of 70, only about 16 have been to camp before! Most of the 70 got dropped off on Monday without knowing any other students. Let me just say, now everyone knows everyone! Within the first day our student ministry was UNITED! We are the RED team this year, and the other teams better watch out, because I would definitely not want to mess with these guys! They have some serious talent. They are the loudest (I mean that in a good way), most prepared group here at camp…
I didn't get to blog yesterday, since we were still figuring out the Internet situation, but I should be uploading pictures throughout the day today.
Thank you so much for praying for us! We have some great adult leaders (I'll introduce them to you later) that are really investing in the lives of these students this week!
I have to go for now so I can decide if I should be like all the students or if I should actually brush my teeth this morning. Nah…I think I'll lead by example. Everything matters!
See you later today!