Posts Tagged 'Northway Church'
———————————————————-
Wow! 11 days left and I have sooooo much Christmas stuff to blog about!! I might have to start doubling up like I did yesterday!! Have you checked the previous posts yet??You need to catch up if you just got power back like I did!

Are you taking the JOY CHALLENGE?
———————————————————–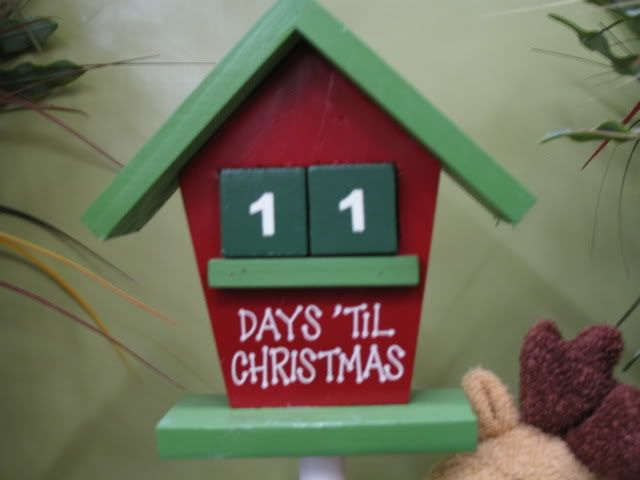 Last Wednesday was our UNITED LIVE "A Very Nerdy Christmas" party! We had over 250 students come out for the event! It was amazing!
God is doing some incredible stuff with Northway Student Ministry!
Below is the first 10ish minutes of our service! I was looking through over 400 pictures that were taken, and I loved seeing the laughter and smiles on students faces! I will post some on our Myspace page!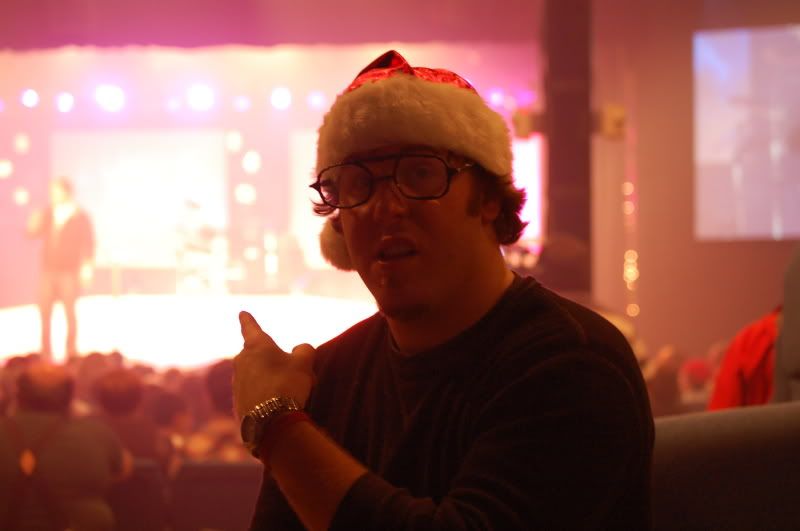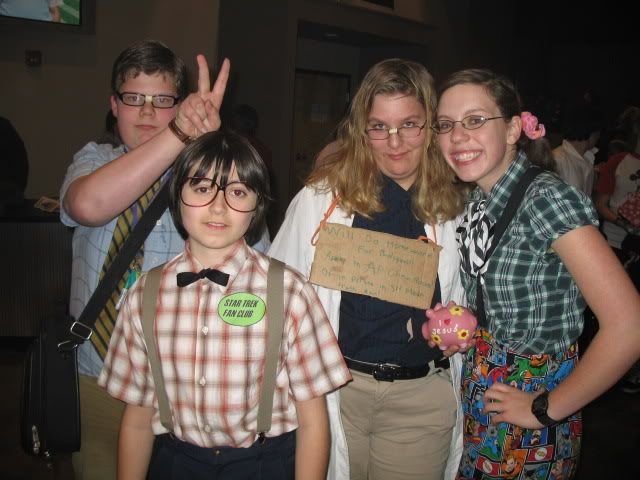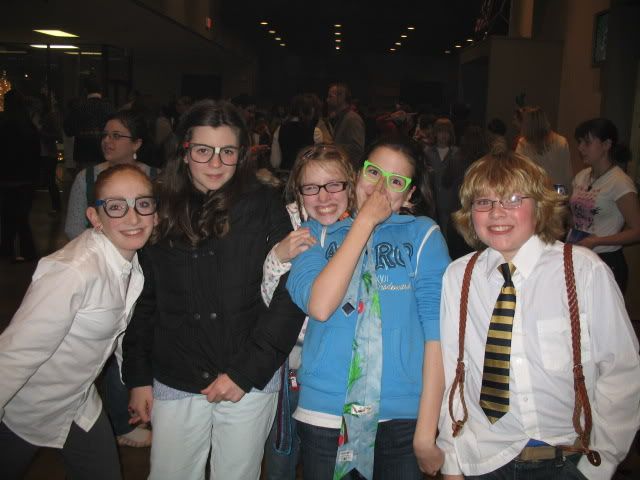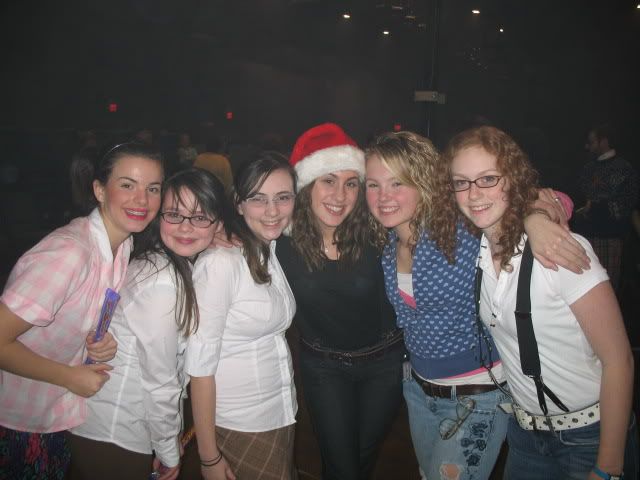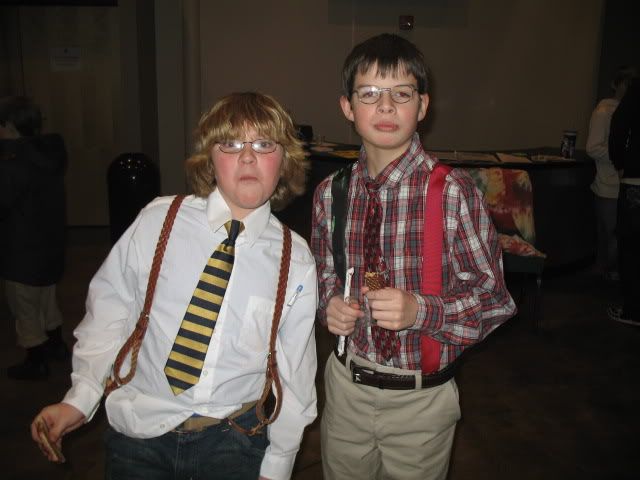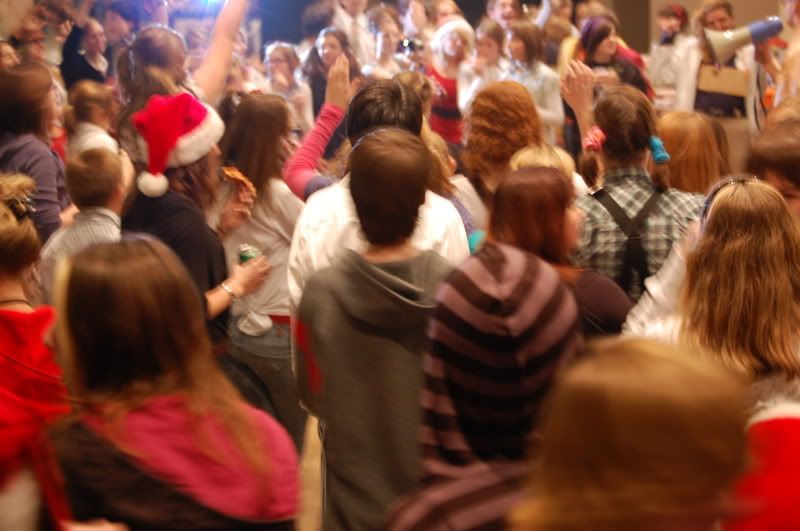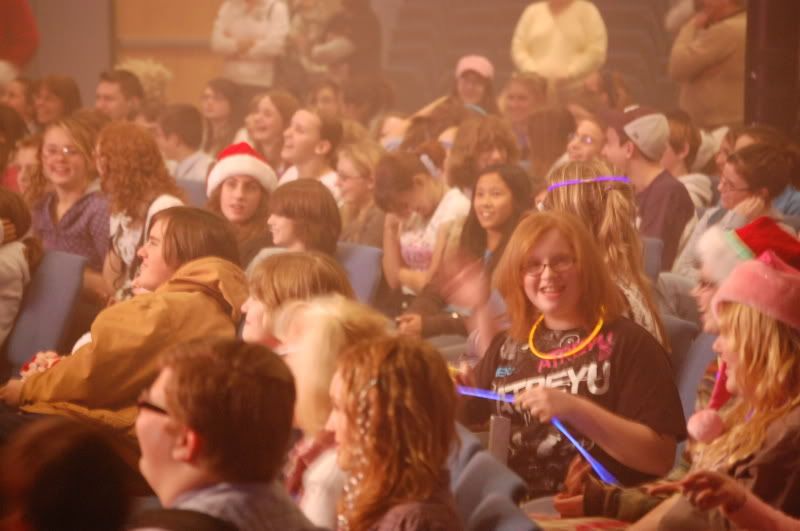 In this video:
- See our student band play a Tran Siberian Orchestra song.
- See me come out for the ending of the song in a Santa suit playing a Rockband guitar! I lived out one of my dreams!
- See the wonderful return of Nerdy Perry with a guest appearance of his older brother, Nerdy Andy! Sooooooooo funny!
It will be sooooo worth it for you to watch every second of this video!
*Don't forget that this is not in any way an "official" video of Northway Church!*

UNITED LIVE Nerdy Christmas (12-10-08) from Kevin Murrell on Vimeo.
——————————————————————-
If you haven't yet, make sure you check our the Christmas updates so far! Feel free to leave your input on the discussions! Oh…and check out the Christmas BUTT Ham from yesterday! Scroll down…
——————————————————————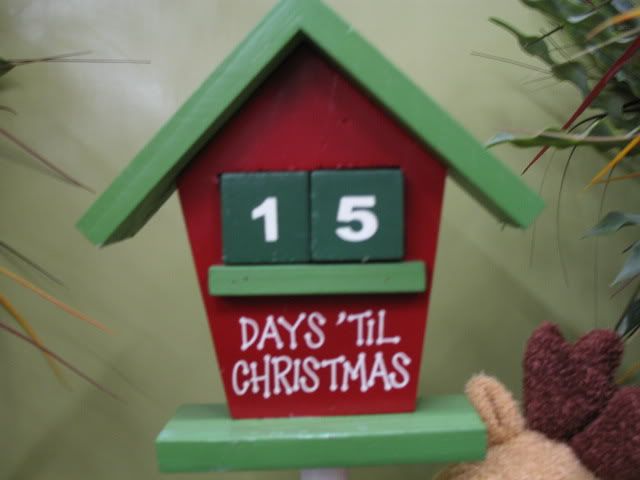 I know that I wrote yesterday that I was going to post a video from our small group Christmas party, but I felt it appropriate to make a little change for today. We will post that video tomorrow instead.
There is something going on right now at Northway Church that is changing lives! We are living in a time where so many people are going through a lot of "life challenges". Financial hardships, unemployment, and sickness are just a few.
The Christmas season is when a lot of us tend to really look at our situations and potentially lose our joy if they are not what we would want.
This Christmas season is going to be different! Go visit www.buddycremeans.com and take the JOY CHALLENGE! Find true JOY this Christmas! Visit Buddy's blog and join us in the JOY CHALLENGE! It could change your life this Christmas!
————————————————————
Tonight is the official UNITED LIVE Christmas party – A Very Nerdy Christmas! We have sooooo much planned for this event! It is going to be the best UNITED LIVE yet! I know… I know…You were at the last one and thought that it couldn't get any better, but just trust me!
Every student will be entered to win a free 8GB Ipod Nano just for showing up! We will give it away at the end of the night!
Parents – Make sure your student(s) get there!
Students – Don't miss this event!
Make sure you dress up in your best "nerdy gear"! I'll post a couple videos later from the party!
—————————————————————–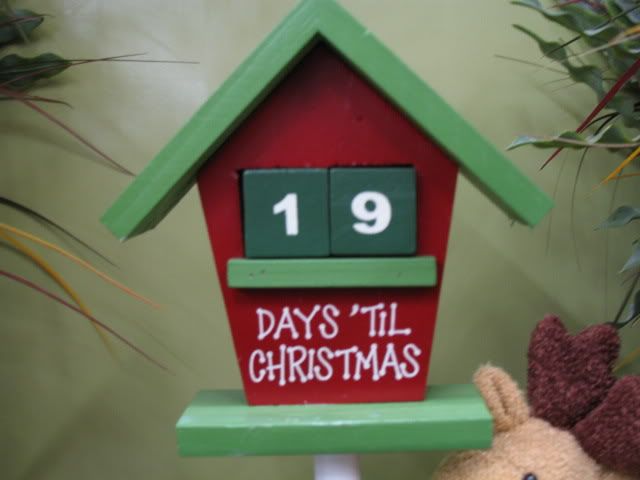 Christmas is the time of year where most non-churched people are open to going to church. Northway Church is starting a new series this weekend called Christmas Illusions!
Pastor Buddy recently said, "Joy to the World?  Peace on Earth?  With the latest news headlines, it can make you wonder… Does Christmas OVER-promise and under-deliver?  Is the idea of Christmas just an illusion?  Or, could it be that this Christmas is more relevant than ever?  Could it be the message of Christmas is needed NOW more than ever?"
I love going to church during the holiday season! It helps me stay focused on what is really important! Make sure you include God's House in your plans this Christmas season. If you live in NY, then come on over to Northway! If you live somewhere else, then make going to church a priority!
Check out the Christmas Illusions trailer that Devin Cremeans, one of our High School students, put together:
I made a quick video yesterday before UNITED featuring some of the students that come right after school to help set up. There are so many more that come too! I will have to feature them another time. We could not pull off this event with our the help of our dedicated student leaders!!
You guys rock!
Check out the video:
Alright…Here is the second video! This one features our interactive glow stick video that we played. Every student had either a red, blue, green, or yellow glow stick and had to follow the on-screen instructions!
At the end of the video, there are some UNITED LIVE pictures, and part of a song played by our awesome student band! (Unfortunately some of the video feed for the band wasn't working)
The next video will be the entire message by Aaron Cavin!!!
Do you want the glow stick video?? Let us know and we can make it available for you to use in your ministry or event! The video below is off center, but we can give you the HD full screen version.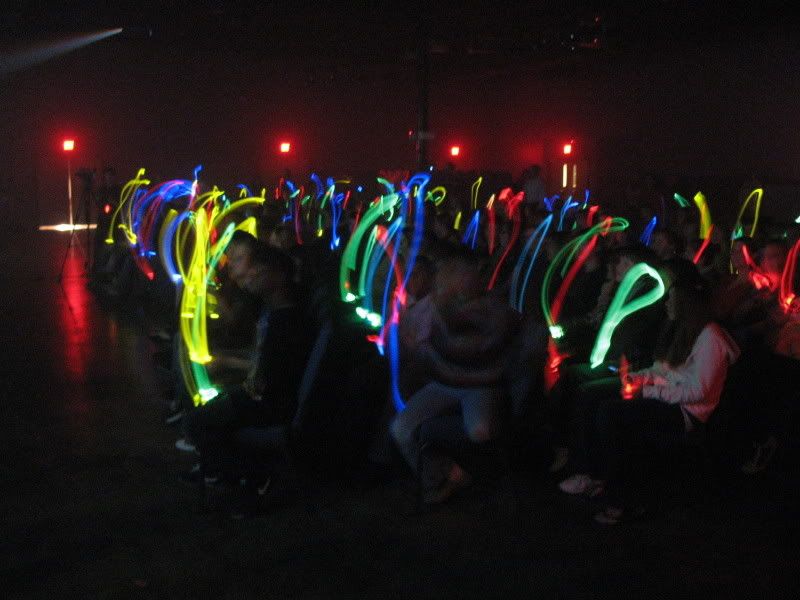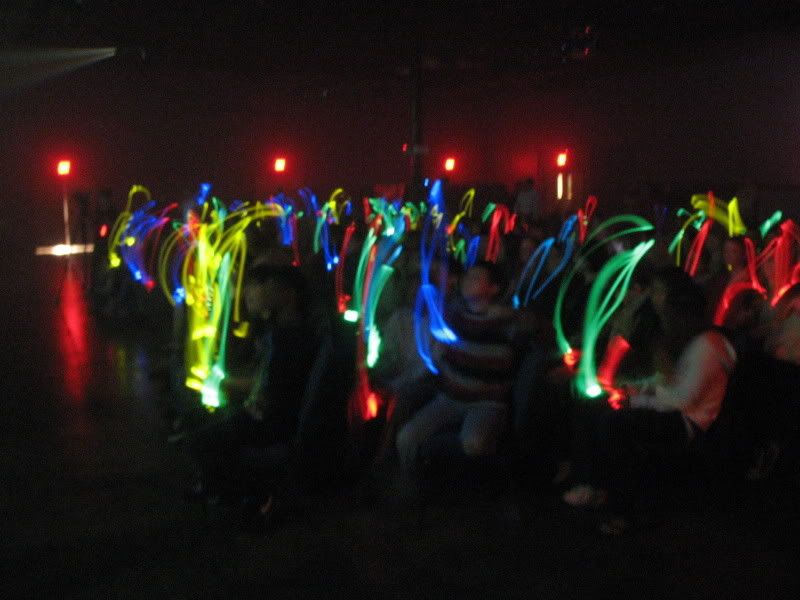 Okay…Between today and tomorrow. I am going to be posting three videos from UNITED LIVE this past Wednesday. One will be the entire message from Aaron Cavin. Many people have been asking about it!
I have entiteled our first one here, "A Very Nerdy Perry". In this video, Perry, one of our awesome adult leaders comes out to promote our next UNITED LIVE theme, which happens to be our Christmas party! (He is not really nerdy in real life!)

December 10th is our next UNITED LIVE! What? I thought that December 3rd is the first Wednesday of the month! You are right, but we had to switch it to the tenth of December for reasons outside of our control.

The theme for our December 10th Christmas party is…watch the video! No, "watch the video" is not the theme. I mean "watch the video" to find out what the theme is. Work with me here…

***DISCLAIMER*** – Any video posted on here was most likely edited and put together by myself, which means it is extremely amature. They do not in any way reflect the awesomeness of the videos that our church production team puts together. These are not official videos of Northway Church. If they were, then you would be able to tell. haha…Ok?

Last night was by far the best UNITED or UNITED LIVE yet! Everything just seemed to flow extremely well and God's hand was on the night in a very special way.
Aaron Cavin was our special guest speaker and he brought it! We had students flowing to the front at the end of the service to pray with our adults leaders. Many students chose to accept Christ into their life! This is why we do what we do!
Our adult leaders and student leaders are amazing! We are taking Northway Student Ministry to the next level!
————————————–
I will post a video from last night soon, but here are a few pictures to get us started!
Cool effect…
Got everyone to sign up for Twitter live from the stage…
vistit www.twitter.com/northwayUNITED
Did a cool interactive video with glow sticks…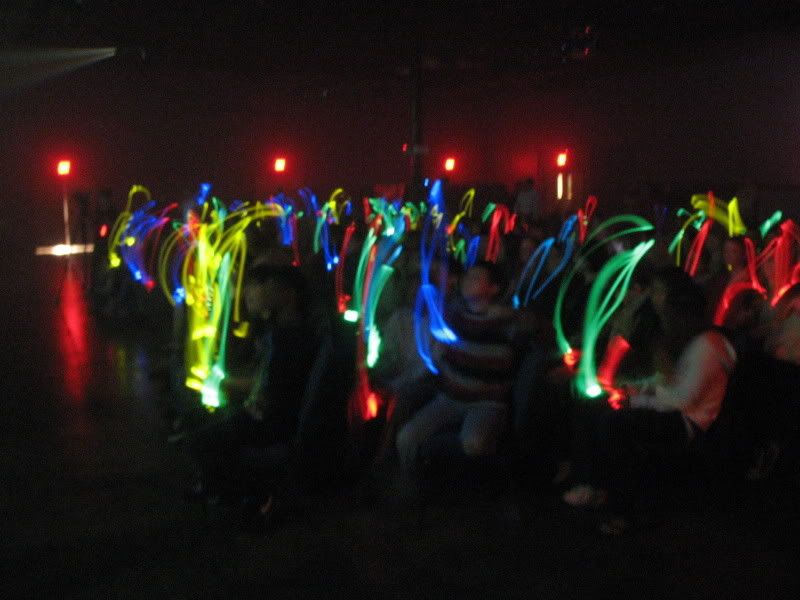 Last night was the best that our student band has ever done! God used them big time!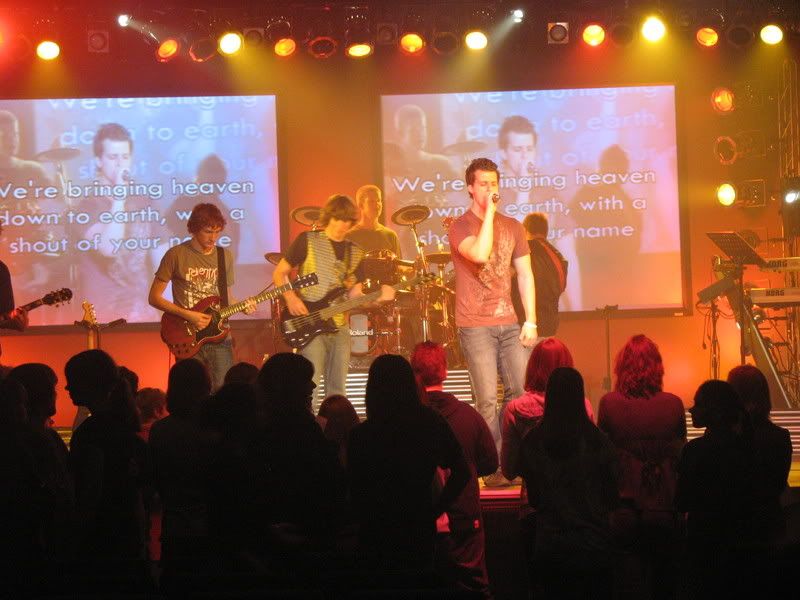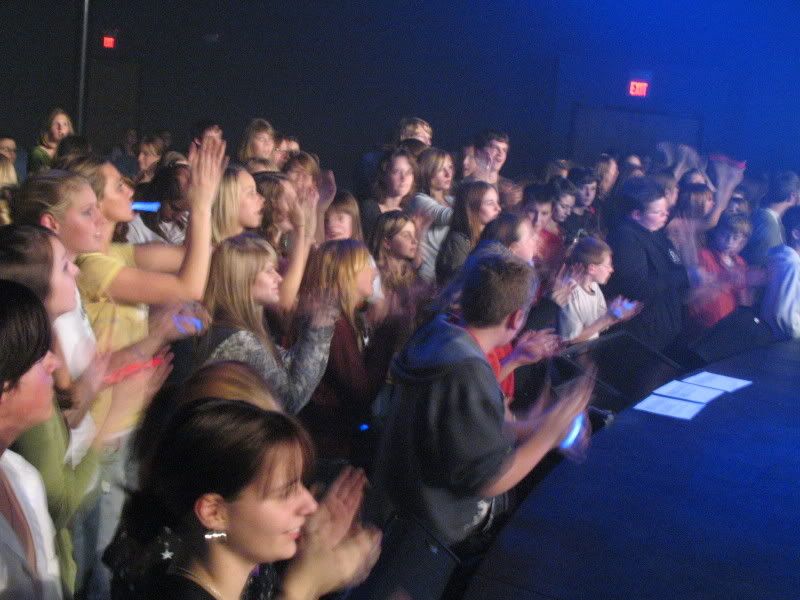 And of course…Aaron Cavin!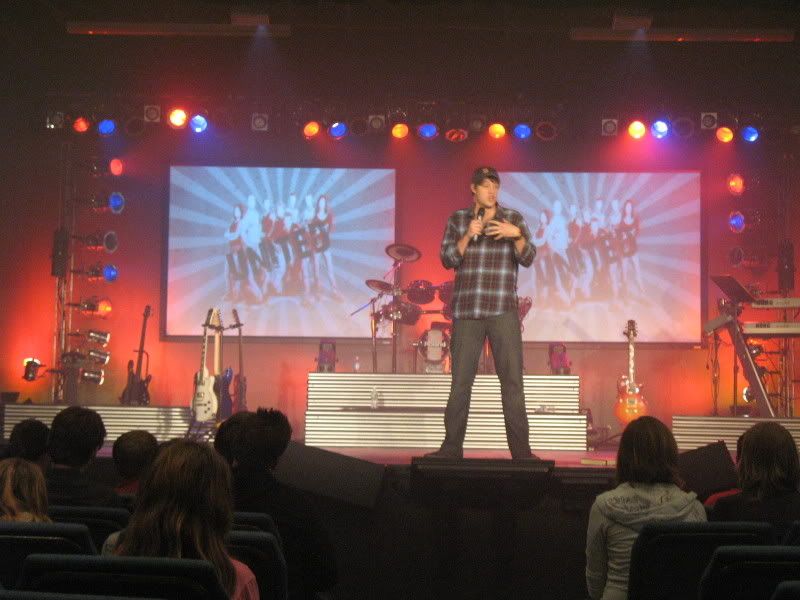 And a final picture to send you on your day…This is what we call "mouse bread"
Yep…that's right! Two years ago today, Leah and I were packing up an over sized Uhaul truck (they didn't have the small ones) getting ready to make the trip form Long Island to the Capital Region of New York!
Was scared…didn't have a job lined up…only knew like three people…but soooo happy because we knew it was what God wanted us to do!
Let me give you some context…
I had been a student pastor, children's pastor, and production director in (or on?) Long Island for four years. It's the same state but a whole different world down there! (In a good and bad way

)  I had moved down from Boston (love that city) the week after I graduated college. Leah still had one more year in school. She was so young! haha She ended up moving down after she graduated. Then…we got married!!!
Anyway, to make a long story short, we knew for various reasons that it was time to move out of that area. We had built a thriving student ministry, loved the people, but knew that God had something else for us.
All throughout my years on (or in?) Long Island, I heard about a brand new church in Malta, NY that was doing some amazing things for God. After all, my roommate in college went there at the same time that I went to Long Island. He had been trying to get Leah and I to move up there the whole time. As I began to learn more about this thriving church in Upstate, NY, we felt God moving. We were right in line with this church's philosophy of ministry, it's dream to reach the Northeast, and so much more.
I know it sounds weird, but without ever even visiting an actual church service, we packed everything up exactly two years ago and moved up here to go to Northway Church. I got a sales job within a month, and dived in to help wherever I could at Northway. Leah was able to transfer her job up here. We had no idea what was in store for us. Within seven months, I found myself on staff as the student pastor.
Sometimes it is scary doing what God wants you to do. It was a sacrifice full of a lot of the un-known, but as Leah and I look back and see what has taken place in the past two years, we are so happy! We are where we know God wants us to be! We love Northway and the people! Pastor Buddy is one of the best communicators in America, an incredible leader and has such a contagious vision for Northway and the Northeast! We truly do have a front row seat to what God is going to do here and the rest of the Northeast!
Leah and I can't wait to see what God does here in another two years!!! I'll blog more about our transition up here next week! Lot's of funny stuff happened…
————————————
AND NOW FOR SOME OLD SCHOOL PICS…
Here's a pic of us in 2003… I have morphed into a different person or something…

And my broken arm…Not really, but I did make a girl puke and one of my adult leaders not talk to me for a month. I was a rookie…

And Leah getting into way too much trouble…
And me licking the green paint off of my face? Must of had lead in it. And it was at a kid's event…
I can't wait for Octber 13th when
Ed Young
comes to
Northway
!
His popular Creative Church Conference (C3) is going on the road and coming to our Clifton Park campus. This is such a great thing for the Northeast. It's a great day for so many leaders to come together and be strengthened and encouraged!
Whether you're a pastor, church staffer, church member, or whatever, then you should come! It's worth taking the day off, changing plans, walking up a hill barefoot in the snow, or whatever needs to be done so that you don't miss out on this historic event in the Northeast. God has placed Northway Church here in the Northeast for a reason. God has given us a leader that has a contagious passion and dream for reaching the whole Northeast for God. I have lived in the Northeast for my whole life, and I too share that dream! I believe there is a great change that is about to take place for God. I believe that October 13th will help UNITE leaders and take that to the next level.
Don't miss out! Are you going to be here? CLICK HERE to register.
————————————————————
Also don't forget…
UNITED is tonight at 6:30pm in Clifton Park for 6-12 graders!! Don't miss it! It's going to be amazing!
We will reveal some plans for when we split Middle School and High School!
We are inviting any High School students to come to the church after school to help set-up and just hang out! Bring your homework too! I hope you can make it!
Don't forget that next Wednesday is UNITED LIVE! (October 8th)
We had an amazing kick-off to the school year with our first UNITED last week! Over 20 students accepted Christ into their lives! God is doing some incredible things here at Northway Church and His favor is on this next generation! We are so excited to see what is going on in Northway Student Ministry (NSM)!
As most of you know, we have made some adjustments from last year that are going to help us do even more!
Here are some of the highlights of what you can expect:
- UNITED is EVERY Wednesday night at 6:30 pm, with an extra big UNITED on the first Wednesday of the month!! The once a month "big UNITED" is going to be called UNITED LIVE! (UNITED LIVE in October is going to be October 8th, which just happens to be the second Wednesday) Make sense?
- This means that the next UNITED is tomorrow night, September 24 at 6:30 pm in Clifton Park. The next UNITED LIVE is on October 8th!
- We are opening up a new atmosphere at UNITED LIVE on October 8th, that will feature a "High School Only" section! Trust me…It will be awesome! It will be a more relaxing place for them to be able to hang out with their friends!
- We will also be splitting Middle School and High School for UNITED in October, and then bring them back together for UNITED LIVE once a month.
- In the near future, we will be offering some breakout sessions at UNITED for any students that want to sign up for them. More info to come soon!
I know this is a lot of information right now, but I hope that you can get behind NSM as we move forward in encouraging this next generation to be the best generation for God in all of history!
We brought over 130 students to camp this past summer and so many of them have changed lives! Many of them did not want to go to camp, but their parents got them on the bus anyway! ALL of those students came home thanking their parents! We want to encourage you (parents) to do the same with UNITED. Get them here and let God do the rest. They are worth it!
If you are a parent, then you will be receiving a letter in the mail shortly from me with some of this same information. If you have any questions at all, then please let me know! You can email me anytime at kmurrell@northwaychurch.tv. I would love to answer any questions that you have.
I'm praying for you and your family!