Posts Tagged 'Student question'
CLICK HERE to view the other questions.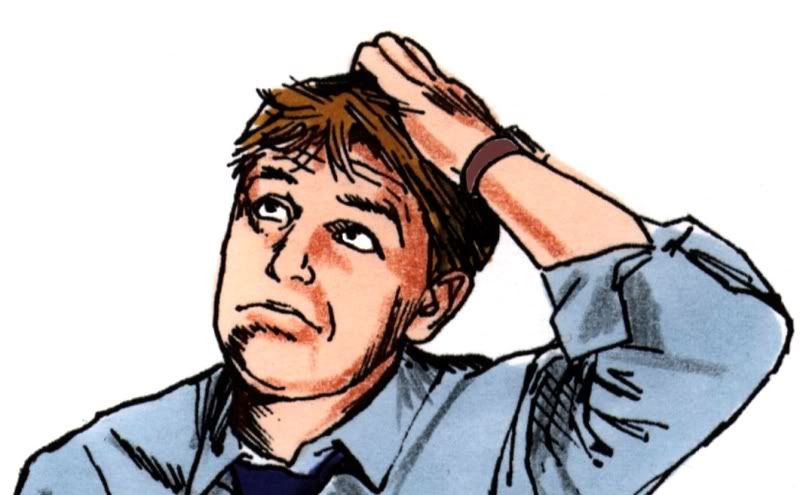 QUESTION (PART 2): How can I have a better "self-image"?

There are so many people for us to look up to! There are the people on the front of magazines, people in movies etc… that we sometimes feel like we have to look like in order to be accepted. Some people in the movies are so "perfect" that we think we can never live up to that! When we take these thoughts, and we add to them the harsh remarks people have said about us, or even just the things about us that we are not satisfied with, it creates this black cloud around us called poor self-image!

How we look at ourselves, our "self-image", largely determines how we look at everything else. It filters our thoughts on everything, and determines whether we will react bravely or timidly. It determines if we will initiate our own activity or criticize the efforts of others. Proverbs 4:23 says, "Above all else, guard your heart, for it affects everything that you do." How we view ourselves is so important in our search for the answers to life issues.

Have you ever been around someone that is just always positive, cheery, and confident? That is all primarily produced by a positive self-image. Our self-image affects our attitude (Proverbs 15:13), our physical health (Proverbs 17:22), and influence the attitude of our peers (Proverbs 18:14). It also leaves us vulnerable to the attacks of the enemy (Proverbs 27:8).

Since so much of our life an be affected by our self-image, how do you make sure we are okay?

Start with this question: Where do you find your identity? 

"I am my job"     "I am what I look like to others"

"I am the experiences I've had"     "I am what I'm good at"

"I am what my parents are"     "I am how I look at myself"

The list could go on and on! Having thought like that can lead to a lot of discontentment in your life. Because your job isn't always going to be glamorous, and you're not always going to look just right, and MOST of the time your experiences don't resemble a movie—they're just ordinary and everyday.

We all have an idea of what "cool" is,  what a "tough guy" is, what a "cute girl" looks like or acts like, and we think that if we don't act or look this way then we are worthless! No one can live up to the guy in the movie who after 40 takes looks perfect with all the right make-up on and the music in the background, but we tend to compare ourselves to that anyway! Even that actor can't compare to that in real life!

How much do you think media affects your self-image:

 

_____ Not at All     _____ Some     _____ A Lot

  

You can try to tune out all of the garbage we get fed in this world, but still feel empty because of the way you look at yourself! When you let God invade your heart, you can then begin to see exactly how God looks at you. Only then can begin to piece together the amazing image that God sees when He sees you!

Are you willing to believe what God says about you and your worth and image?

On your own, read Psalm 139:13-18. This tells us that before we were ever born, God formed us and put us together! What an amazing thought! God spent a lot of time working on you because He wanted you to be exactly as you are! God can't make junk or garbage!! Whatever God makes, He makes it awesome. It doesn't matter what other people say about you. All that matters is God's opinion of us, and He says that He loves us the way we are.

Ephesians 2:10 says, "For we are God's masterpiece. He has created us anew in Christ Jesus, so that we can do the good things he planned for us long ago." God has a plan for your life. The question is, ARE YOU LETTING SELF-IMAGE GET IN THE WAY OF WHAT GOD WANTS FOR YOU? DO YOU TRULY FIND YOUR IDENTITY IN GOD? God wants the very best for us. Keep reading God's Word and be willing to tune out the stuff that the world is screaming at you!

I encourge you to look up and read the verses above, and ask God how you can have a better self-image, so that you can fully do what God has for your life.