Don't forget that UNITED is tonight at 6:30 in Clifton Park! New separate environments for Middle School and High School! See you there!
————————————————————-
QUESTION: Who created God? Where did God come from?
The atheist Bertrand Russell wrote in his book "Why I am Not a Christian" that if it is true that all things need a cause then God must also need a cause. He concluded from this that if God needed a cause then God was not God (and if God is not God then of course there is no God). This was basically a slightly more sophisticated form of the question, "Who created God?" Even a child knows that things do not come from nothing, so if God is a "something" then He must have a cause as well, right?
The question is tricky because it sneaks in the false assumption that God came from somewhere and then asks where that might be. The answer is that the question does not really make sense. It is like asking, "What does blue smell like?" Blue is not in the category of things that have odor, so the question itself is flawed. In the same way, God is not in the category of things that are created, or come into existence, or are caused. God is uncaused and uncreated – He simply exists.
How do we know this? Well, we know that from nothing, nothing comes. So if there was ever a time when there was absolutely nothing in existence then nothing would have ever come to exist. But things do exist. Therefore, since there could never have been absolutely nothing, something had to have always been existing. That ever-existing thing is what we call…drum role please… GOD.

Here are some final thoughts:
- Everything that has a beginning has a cause. Right? The universe has a beginning. Therefore the universe has a cause. God, as creator of time (see below), is outside of time. Since He has no beginning in time, He has always existed, so doesn't need a cause.
- I don't have space to put all of the information on here, but if you TRULY study Evolution vs. Creation, then you realize that it is not really "blind faith" after all! Just start by thinking about the logical answers to these questions: Can mutations produce intelligent information? Can information really come from non-information? What is the source of all information?
- The Bible says that time is a dimension that God created, into which man was placed. It even tells us that one day time will no longer exist. That will be called "eternity." God Himself dwells outside of the dimension He created (2 Timothy 1:9, Titus 1:2). He dwells in eternity and is not subject to time. God spoke history before it came into being. He can move through time as a man flips through a history book.
- I read an interesting quote about this. "Because we live in the dimension of time, it is impossible for us to fully understand anything that does not have a beginning and an end. Simply accept that fact, and believe the concept of God's eternal nature the same way you believe the concept of space having no beginning and end—by faith—even though such thoughts put a strain on our distinctly insufficient cerebrum." (Isaiah 57:15)
- Like so many things in life, it takes faith. "Faith" is where many people become stuck when studying the Bible. HERE IS THE WAY THAT I WAS EXPLAINED FAITH GROWING UP – We all believe in many things that we have never seen. Have you ever seen the wind? Have you seen history? We see the effects of the wind, but the wind is invisible. We have records of history, but by faith we believe that certain historical events happened. Television waves are invisible, but an antenna and a receiver can detect their presence.
- Do you know that you have a "receiver"? Prior to the moment that you accept Christ into your life, your 'receiver' (your spirit) is dead because of sin (Ephesians 2:1). You need to be plugged into the life of God, and then you will come alive and become more aware of the invisible realm that requires faith. Hebrews 11:6 says, "But without faith it is impossible to please him (God): for the person that comes to God must believe that he is, and he is a rewarder of them that diligently seek him."
When discussing the answer to this question, you can get really really deep if you want. I might continue this next week. If you have further questions about this, then feel free to comment.  I hope that this makes some sense!

What do you think about God?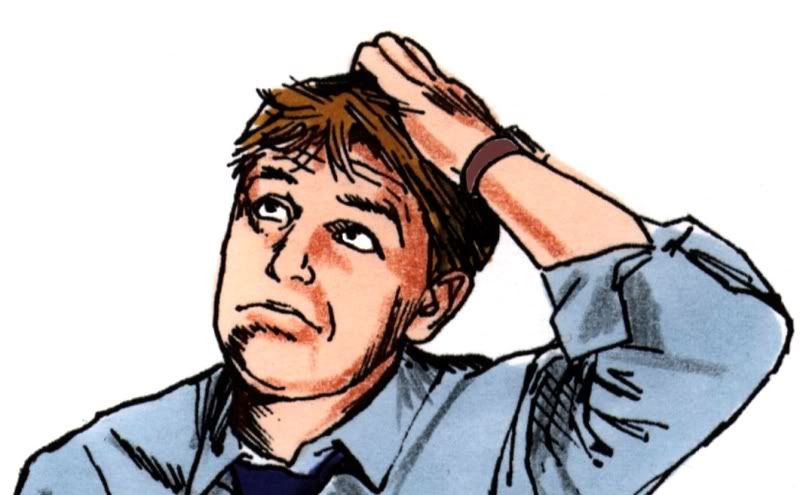 I am going to be started a new series of posts for my "Question From A Student" category very soon. I recently asked students to submit some more questions that they have about God, the Bible, and life in general.
Below is a list of some of the questions that were asked more than once. (The number represents how many times it was asked) Not all of them are listed. Some students submitted multiple questions.
- Why are we here on this earth? (16) (Also…What is my purpose?)
- Why does God love me? (8)
- Why do bad things happen to good people? (7)
- Once I have found who I am in this life, how do I stay true to God? (4)
-  Why hadn't God showed Himself to me until this past summer? (4)

- When will God come back? Am I safe? (6)
- Is the Bible really true? (7)
- Does God have a physical body? (3)
- What was God doing before He created the Universe? (2)
- Is it wrong to question God? (2)
- Why did God seem so evident in the Old Testament, but so distant today? (2)
- How long is eternal? (2)

- I am so lost. I do not know where to turn. What can I do to feel like I belong? (5)
- I accepted Jesus, so why am I still scared? (4)
- Why is it okay for God to demand that we worship Him? Isn't that a sin? (2)
- Why don't we always feel happy and reassured about our salvation? (4)
- I have tried to listen to God, but He won't speak to me. What can I do to hear him better? (4)
- Why does God care about me if I am just one of so many people in the Universe? How is that possible for Him? (5)
- Where did we come from? (7)
- Why doesn't God answer me when my family is in need? (2)

- When I read the Bible, where do I start? (2)
- How do I figure out God's will for my life? (6)
- Did God really create us? (4)

- Is there a way to become more devoted to Jesus, when I have so many distractions? (6)
- Am I going to heaven when I die? (4)
-  How can I make my dad love me? (2)
-  I have so many options after school for college. How do I choose? (2)
-  Is hell a real place? (3)

- What can I do to help at church? (3)
- How do I know that my boyfriend really loves me? (2) (Also girlfriend)

-  What advice do you have about dating? (8)
Anyway, this can give you an idea of what is being asked. I love it when students ask questions! There are many others that I didn't post.
My biggest concern is that I'm afraid that so many students are going to the wrong places to find their answers! We need to do our part as leaders and parents to find out what they are asking, and then give them answers from God's love letter to us – the Bible!
DO YOU HAVE A QUESTION ABOUT GOD, THE BIBLE, OR LIFE? Whether you're a student or adult, feel free to leave a comment. You can put "ANONYMOUS" as the name. You can also make up an email address as well!