Posts Tagged '25 Days Of Christmas'
————————————————————
Don't miss this weekend at Northway Church as we continue our Christmas Illusions Series with special guest BJ Harris! BJ is a nationally know illusionist who has performed at places such as the Catalyst Leadership Conference and Andy Stanley's North Point Community Church in Atlanta, GA.  His performances have amazed audiences across the country, and we are honored to have him as our special guest this weekend.  It's a great time to invite your friends!
  —————————————————————–
What? You didn't watch it? CLICK HERE or scroll down to the previous post to watch me sing a Christmas Carol!
———————————————————
Come back later today to hear about some Christmas plans!!
———————————————————-
Today we are going to Elf ourselves!  Many of you have told me about ElfYourself.com and the fact that you can insert your face on Elves and make them dance. So, I decided to go check it out and bring it to you. JibJab partnered with Officemax to bring this to you for free! You can Elf Yourself and then email it to your family and friends or just embed it into your personal site of choice.
Below are two of the four "Elf Yourself" options. Visit JibJab.com to see other non-Christmasy videos that you can insert your face into.  If I had time, then I would grab some of the faces of friends and make one, but oh well, maybe next time! If you make one, email it to me! I would love to see it.
So go Elf Yourself today! Here are mine:

Kevin and Leah at the "Elf Disco":
Kevin and Leah at the "something old-fashioned":
———————————————————–
Great line-up this week! I'm singing a Christmas Carol today, I think Leah is doing a post on Thursday for my birthday, we have a Christmas decorating video, and so much more!
————————————————————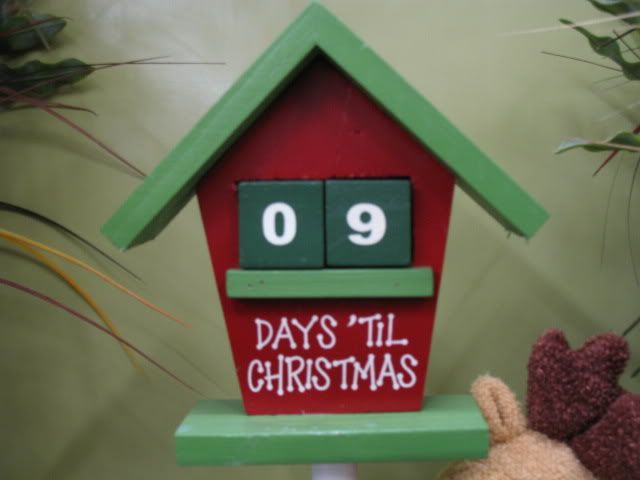 Today, I am going to sing you a Christmas Carol as promised!
Yesterday, I gave you a choice of between three songs for me to sing. The song "O Holy Night" got the most votes!
After what happened two years ago when I sang a Christmas Carol at a party, Leah has strongly discouraged me from "embarrassing" myself. So I thought, What do I have to be embarrassed about? You all are supportive! You all are kind! You all are understanding! So what if I don't have the voice of David Archuletta…ok…ewwwwwwww…the voice of Bono.
Below is a little music video that I put together for O Holy Night! Please promise me that you will watch the whole thing. Don't worry, it's not that long! It gets better towards the end.
I would like to officially dedicate this song to our Senior Pastor, Buddy Cremeans and the Joy Challenge. Not only does the Joy Challenge make me want to sing Christmas Carols, but it also has helped me focus on what is important this Christmas season. Also, I have learned that when seeking "joy", you have to learn to be able to…laugh!
Let me know which of the following reactions was yours:
A. You sang along
B. You laughed at me (That's mean)
C. You feel bad for Leah and my future kids
D. American Idol here we come!
Here is my rendition of O Holy Night…My favorite part is at 3 minutes and 20 seconds!

————————————————————————
Only 10 more days until Christmas and only 3 more 'til my birthday!! Avoid exit 15 at all costs if you are going shopping! It is a bottomless pit of traffic and bad drivers! Go to Crossgates Mall or Colonie Center! It will be worth it! I like exclamation points!
————————————————————————-
I AM GOING TO SING A CHRISTMAS CAROL TOMORROW RIGHT HERE ON MY BLOG!!
The third law of Christmas, according to Elf – The Movie, is "The Fastest Way to Spread Christmas Cheer Is By Singing Loud For All To Hear". Well, I am going to spread so much stinkin' Christmas cheer tomorrow, that you are going to flip out!
For some reason Leah is trying to discourage me. She is not being supportive at all. She used words like "embarrassment", "foolish", "blog boycotts", "shun", "get comfortable on the couch", and "you couldn't sing if your life depended on it". Maybe Leah needs to sing a Christmas Carol and eat sugar plums. (Obviously Leah wasn't that mean, but she does think that I should not do this!)
Either way, I AM GOING TO DO THIS!  Tomorrow! On this blog!
Based on my voice range, I narrowed my song choices down to three songs. It is a little "echoey" in my shower (yeah…that's where I practice), but I think I can sing any of three songs.
I need your help! Vote for the song that I will sing tomorrow! Leave a comment, or for those of you that don't like to do that, then email me by using the link to the right! I will sing whichever song gets the most votes.
Here are the choices:
1. Joy To The World
2. O Holy Night
3. Hark The Harold Angels Sing 
Everyone needs to vote today! Please don't leave it up to everyone else! If you are reading this, then you need to vote! Then, come back tomorrow morning for a full dose of Christmas cheer!
———————————————————-
Wow! 11 days left and I have sooooo much Christmas stuff to blog about!! I might have to start doubling up like I did yesterday!! Have you checked the previous posts yet??You need to catch up if you just got power back like I did!

Are you taking the JOY CHALLENGE?
———————————————————–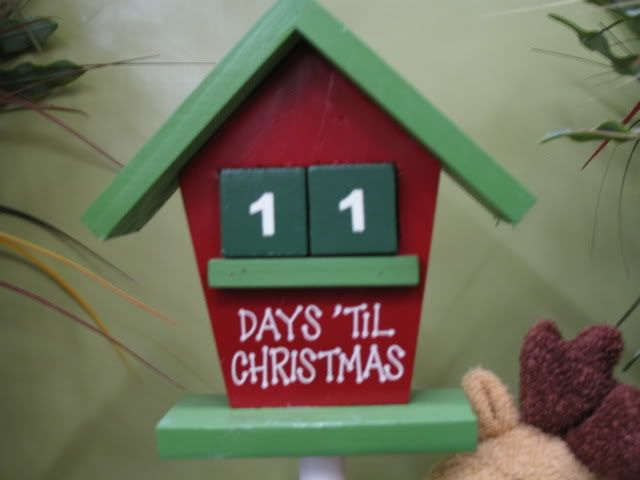 Last Wednesday was our UNITED LIVE "A Very Nerdy Christmas" party! We had over 250 students come out for the event! It was amazing!
God is doing some incredible stuff with Northway Student Ministry!
Below is the first 10ish minutes of our service! I was looking through over 400 pictures that were taken, and I loved seeing the laughter and smiles on students faces! I will post some on our Myspace page!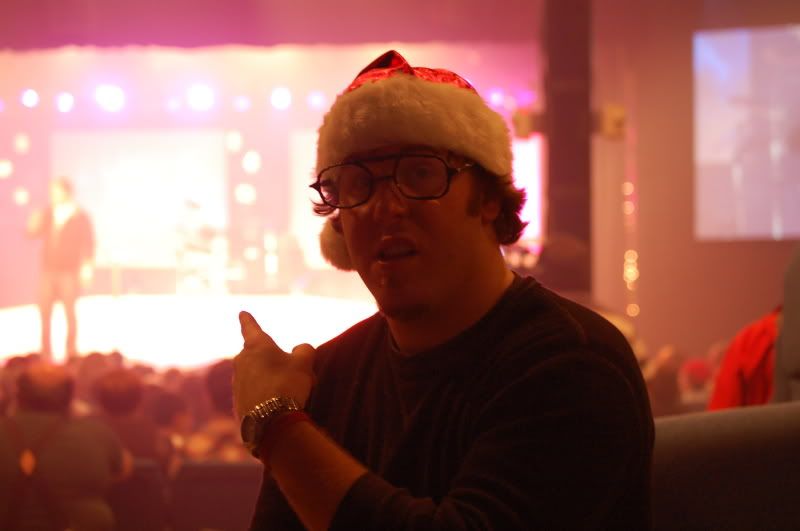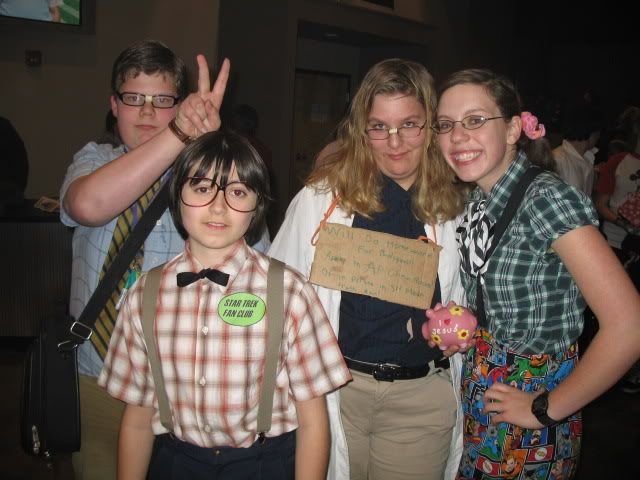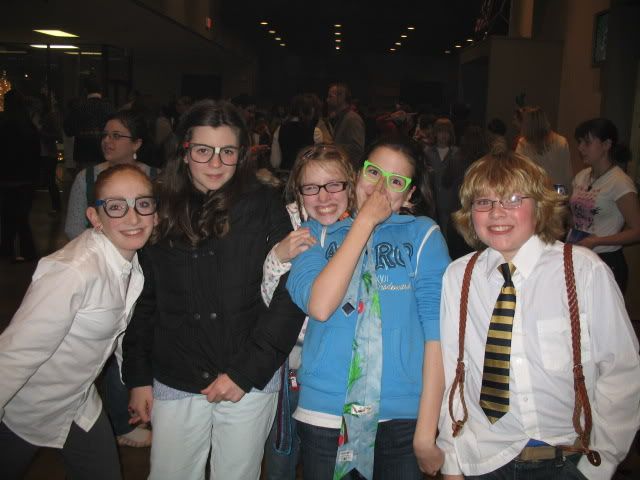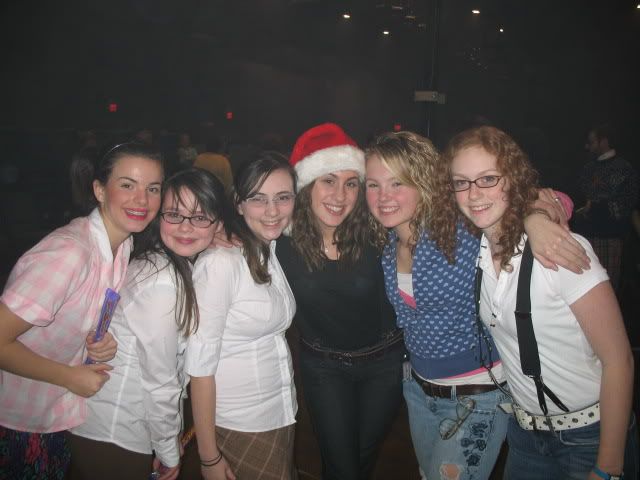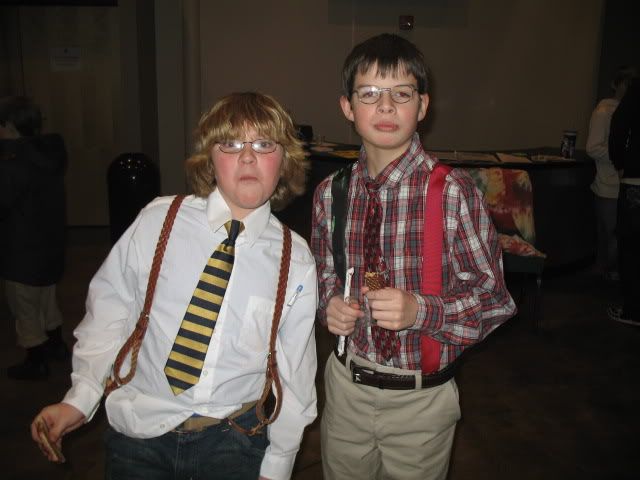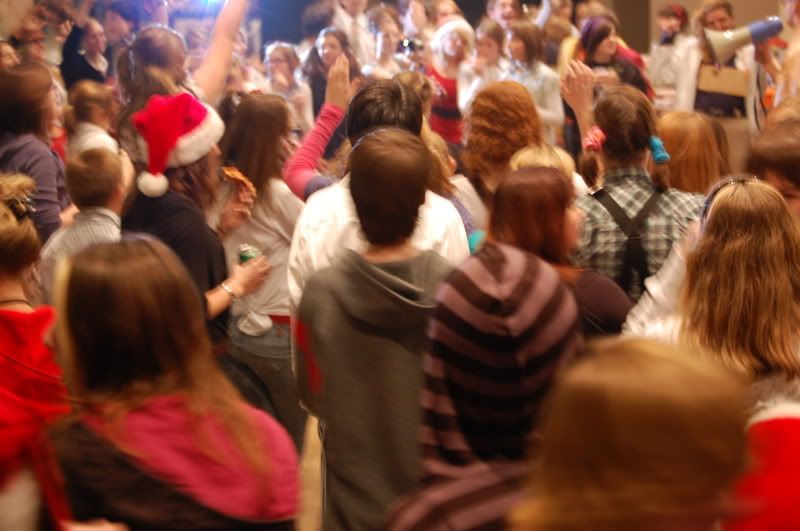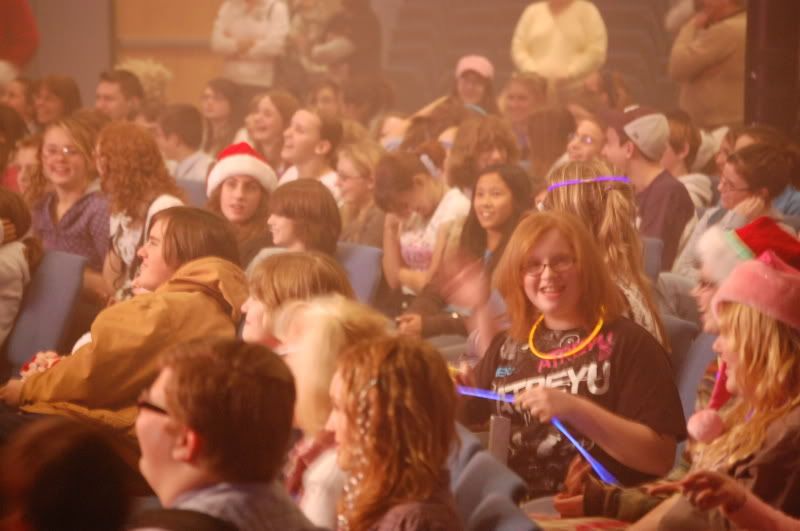 In this video:
- See our student band play a Tran Siberian Orchestra song.
- See me come out for the ending of the song in a Santa suit playing a Rockband guitar! I lived out one of my dreams!
- See the wonderful return of Nerdy Perry with a guest appearance of his older brother, Nerdy Andy! Sooooooooo funny!
It will be sooooo worth it for you to watch every second of this video!
*Don't forget that this is not in any way an "official" video of Northway Church!*

UNITED LIVE Nerdy Christmas (12-10-08) from Kevin Murrell on Vimeo.
——————————————————————-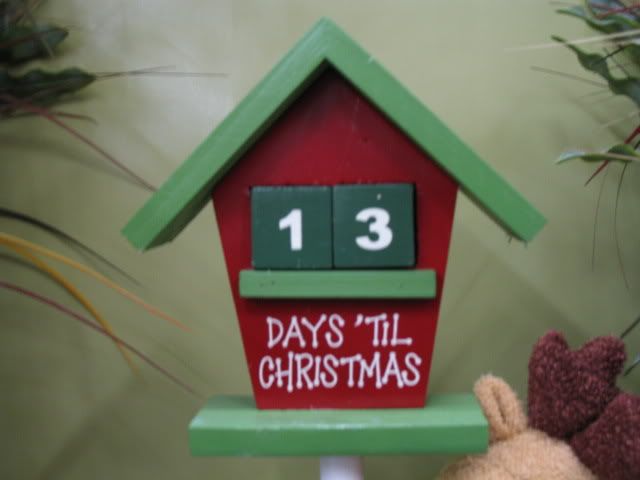 Hello…25 Days of Christmas Blogging has taken a huge hit today. I am sitting in my apartment on my little phone typing this. I haven't been able to work my sales job much this week, so I was desperately counting on today. I don't have heat, power, hot water, internet. Neither does most of the Northeast. Most importantly, I don't have a way to turn my Christmas tree lights on.
Sorry…I don't mean to complain. Life is good. Life is good. haha
In this day of hardship, remember the three laws of Christmas (From ELF):
1. Treat every day like Christmas
2. There is room for everyone on the nice list.
3. The fastest way to spread Christmas cheer is by singing loud for all to hear.
————————————-
Do you have power today?? How bad did the storm hit where you live?? If you have power, can we move in?
Did you read Phillippians yet today??
————————————————————
The UNITED LIVE Christmas Party was amazing last night! We had more students then we have had all year! God moved in an awesome way! I got to live our one of my lifelong dreams of playing the lead guitar to the Tran Siberian Orchestra! Come back tomorrow for a special Christmas video from UNITED LIVE!
————————————————————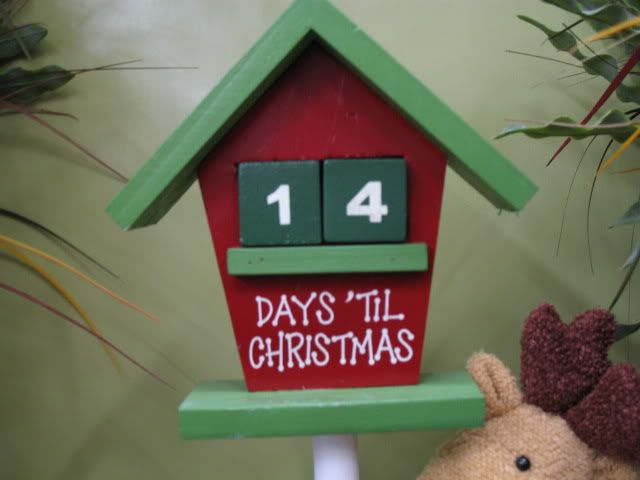 (A Vlog is short for "Video Blog"…Don't worry, you'll learn) On monday night, our adult connection group met. It was Northway Church connection groups at it's finest. Chad would be so proud! We hardly had what you would call a "normal" connection group meeting. Why? BECAUSE IT'S CHRISTMAAAAAAAAAAS TIIIIIIIIME, silly!!
That's right! We had our connection group Christmas party at our place! We all had to dress up in some kind of cheesy Christmas attire. Not everyone scored high on the participation section. You will see in the video who was "too cool for school".
In attendance:
- Brian and Libby with baby Avery.
- Steve and Jenn with baby Andrew.
- Andy and Staci with baby "soon to be born" (That's the baby's current Indian name).
- Phil minus Melissa plus a really cool shirt that I want. We all missed you Melissa!
- Kevin and Leah with the Christmas Butt Ham.
Here is the video:
(This video may not be viewable at first…There was some trouble with it processing, but it should be fine in a little while)

——————————————————————-
If you haven't yet, make sure you check our the Christmas updates so far! Feel free to leave your input on the discussions! Oh…and check out the Christmas BUTT Ham from yesterday! Scroll down…
——————————————————————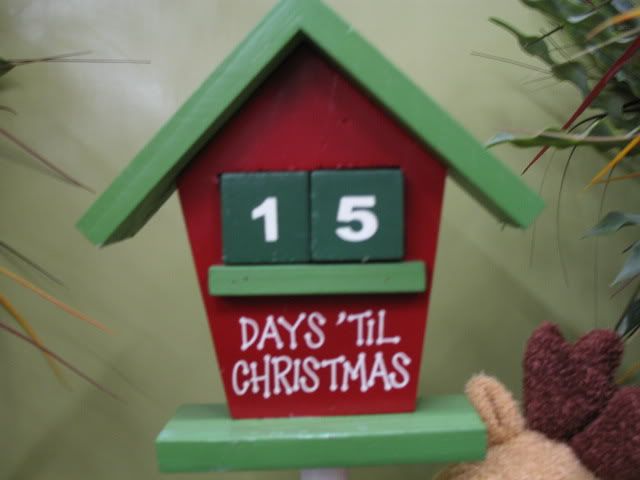 I know that I wrote yesterday that I was going to post a video from our small group Christmas party, but I felt it appropriate to make a little change for today. We will post that video tomorrow instead.
There is something going on right now at Northway Church that is changing lives! We are living in a time where so many people are going through a lot of "life challenges". Financial hardships, unemployment, and sickness are just a few.
The Christmas season is when a lot of us tend to really look at our situations and potentially lose our joy if they are not what we would want.
This Christmas season is going to be different! Go visit www.buddycremeans.com and take the JOY CHALLENGE! Find true JOY this Christmas! Visit Buddy's blog and join us in the JOY CHALLENGE! It could change your life this Christmas!
————————————————————
Tonight is the official UNITED LIVE Christmas party – A Very Nerdy Christmas! We have sooooo much planned for this event! It is going to be the best UNITED LIVE yet! I know… I know…You were at the last one and thought that it couldn't get any better, but just trust me!
Every student will be entered to win a free 8GB Ipod Nano just for showing up! We will give it away at the end of the night!
Parents – Make sure your student(s) get there!
Students – Don't miss this event!
Make sure you dress up in your best "nerdy gear"! I'll post a couple videos later from the party!
———————————————————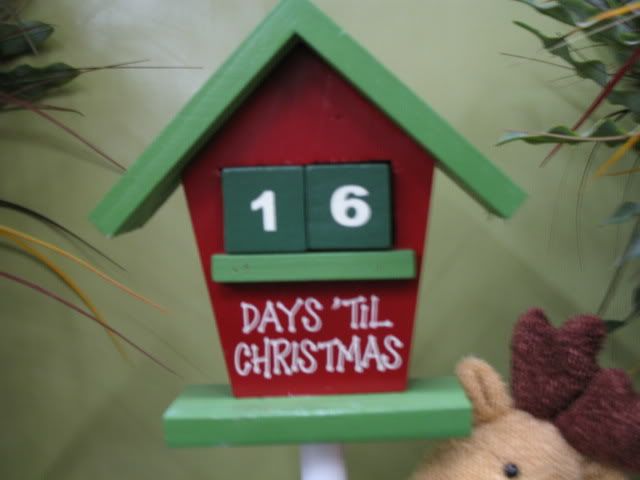 We hosted our adult small group Christmas party last night, and had a great time with some friends! (COME BACK TOMORROW FOR A VIDEO FEATURING THEM!!!!) Our main dish for the night was a CHRISTMAS BUTT HAM!!! Check out the video below. I slaved all day making the butt ham! Pleeeeaaaaase promise me that you will try making it!!!
INSTRUCTIONS:
 What you need: 1 Fully cooked smoked Butt Portion Ham (7 lbsish) – 1 egg – 1/2 can cranberry sauce – 1/4 cup dijon mustard – pepper – 2 cans of original crescent rolls
Assembly: Trim large fat portions off of ham. Mix mustard and cranberry sauce, and then coat the ham with the mixture. Pepper ham (optional). Bake at 350 degrees for 45 minutes. Remove from oven. Spread the crescent rolls (On wax paper spread out and pinch the seams shut to make one large sheet) over the ham tucking the edges under ham. Beat one egg and brush a thin coat onto the "crescent sheet". Return the ham to the oven until the "crescent sheet" is golden brown. Your done!
Make sure you watch this whole video! Will you make this???

———————————————————–
We have a great Christmas line-up for this week! I'll introduce you to some friends, talk about Christmas tree decorating (Leah will), and so much more! Don't miss it! Tomorrow will feature a really cool video!!

———————————————————–
I don't know about you, but I get a ton of email forwards. I can't even read them all, but sometimes I sift through them. I don't think I have ever forwarded an email just for fun. I have to admit that I like some of them. I have a couple men that send me really cool videos and pictures (mostly funny) that I add to my collection each week. Other people send me the ones that tell you to forward them to ten people or you will die in your sleep. Do you do email forwards?? Do you have any Christmas info for me?? Leave a comment or click the "Email Me" link to the right!
Lately, I've been getting a lot of Christmas one's. Most of them are a little cheesy, but make a good point. I decided that before this 25 days is up, I will post at least a couple of them.
Below is one that compares Santa to Jesus. If you don't forward it to at least 39 people, then you will slip and fall on the ice this winter!
Here it is:
- Santa lives at the North Pole – JESUS is everywhere.
- Santa rides in a sleigh – JESUS rides on the wind and walks on the water.
- Santa comes but once a year – JESUS is an ever present help.
- Santa fills your stockings with goodies – JESUS supplies all your needs.
- Santa comes down your chimney uninvited ….
JESUS stands at your door and knocks, and then enters your heart.
- You have to wait in line to see Santa …
JESUS is as close as the mention of His name.
- Santa lets you sit on his lap – JESUS lets you rest in His arms.
- Santa doesn't know your name, all he can say is "Hi little boy or girl, what's your name?" …
JESUS knew our name before we did.
- Not only does He know our name, He knows our address, too.
He knows our history and future and He even knows how many hairs are on our heads.
- Santa has a belly like a bowl full of jelly – JESUS has a heart full of love.
- All Santa can offer is HO HO HO – JESUS offers health, help and hope.
- Santa says "You better not cry" – JESUS says "Cast all your cares on me for I care for you."
- Santa's little helpers make toys …
JESUS makes new life, mends wounded hearts, repairs broken homes and builds mansions.
- Santa may make you chuckle but – JESUS gives you joy! that is your strength.
- While Santa puts gifts under your tree – JESUS became our gift and died on the tree.
It's obvious there is really no comparison.
We need to remember WHO Christmas is all about.
We need to put Christ back in Christmas, Jesus is still the reason for the season.
Yes, Jesus is better, even better than Santa Claus.
Merry CHRISTmas!!!
Author Unknown
Sent to me byJohn Doe
(Name changed to protect the senders identity)